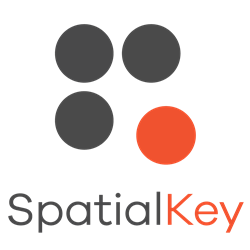 SpatialKey is a valuable risk assessment solution for our underwriting teams. Craig W. Kliethermes, RLI Insurance Company President & COO
Denver, CO (PRWEB) November 15, 2016
SpatialKey Inc. (SpatialKey) is pleased to offer its insurance clients access to crime risk data from Location, Inc., a leading provider of U.S. location based analytics. Location, Inc. specializes in providing hyperlocal crime risk data to help underwriters understand, measure and select risk, and calculate premiums with greater accuracy. Exposure managers can also use Location, Inc.'s crime risk data to quickly identify and manage adverse portfolio accumulations.
"The Location, Inc. team is excited to be partnering with an innovative geospatial insurance analytics company like SpatialKey," said Dr. Andrew Schiller, CEO and Founder of Location, Inc. "Making our SecurityGauge® crime risk data available via the SpatialKey platform allows underwriters to visualize and gauge hyperlocal crime risk at the time they are making binding decisions. SpatialKey clients will gain access to another layer of intelligence, enabling their underwriters to more quickly and effectively assess risk and manage exposure."
Location, Inc. provides a deep-market view of human behavior risks (fire, liability, and theft and vandalism) at the policy address level. Its geospatial behavioral crime indices leverage data collected from over 18,000 authoritative sources and model risk for the entire U.S. landscape, down to an unprecedented 33-foot resolution. This fine-grained assessment of intelligent crime risk data enables insurers to streamline operations by eliminating risks in the early stages of the underwriting process. Insurers can pinpoint pockets of low risk within regions often thought of as high risk and, conversely, locate pockets of high risk within regions often considered low risk, resulting in segmentation and premium advantage over competitors.
"SpatialKey is a valuable risk assessment solution for our underwriting teams," said RLI Insurance Company President & COO Craig W. Kliethermes. "We rely on sophisticated data to assess and underwrite risks, so having the ability to seamlessly access and analyze Location, Inc.'s crime risk data within SpatialKey will allow us to expand our use of the platform."
The SpatialKey Underwriting application already gives insurers the expert data and advanced analytics they need to assess other man-made and natural catastrophe perils. Now underwriters and exposure managers can access crime data within the solution to form a more comprehensive view of risk in one convenient platform.
"RLI's commitment to innovation and reputation for underwriting excellence has made them a great partner to work with in delivering an analytic solution tailored to visualizing and analyzing crime risk," said Bret Stone, COO, SpatialKey. "We're excited to take this solution to market with the experts at Location, Inc. as we believe our shared goal to deliver real and actionable insights to the insurance market will help improve risk selection, lower costs and drive results to the bottom line."
Ends
About SpatialKey
We build technology that simplifies how insurers gain insights from information. We bundle everything insurers need—the best data, mapping, and analytics—in apps that help them streamline their decision-making. More than 100 insurers trust our innovative, off-the-shelf solutions for underwriting, exposure management, and claims to help them achieve healthier portfolios, operations, and profits. Learn more at https://www.spatialkey.com.
About Location, Inc.
Location, Inc. is a geographic research and data mining company born out of university research and a leading provider of location-based data and tools used by corporations for risk analysis. Location, Inc. specializes in location analysis, quantifying and mapping of crime and security risks, structure fire risk, demographic and school data information products, and location-based decision-making tools for businesses and consumers. More than 60 million people and businesses have used Location, Inc. data and services since the Company's 2000 inception, including its famous NeighborhoodScout website for consumers. For more information, visit http://www.LocationInc.com.
About SecurityGauge® from Location, Inc.
SecurityGauge® is Location, Inc.'s crime risk product. SecurityGauge crime analytics are used in insurance, retail, mortgage and real estate to provide insights into property and violent crime risks. By simply typing in address, it's possible to get property crime risk scores, violent crime risk scores, heat maps, trends over a 10-year span and much more. SecurityGauge® crime analytics and maps are available in 10 meter (33 ft.) resolution for the United States. For more information, visit http://www.securitygauge.com.