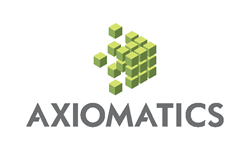 I'm excited about the journey ahead with the Axiomatics team and the impact we'll have on the industry.
(PRWEB) November 15, 2016
Axiomatics announced today the appointment of Marty Leamy as president of the Americas. Leamy, who is regarded as a major figure in technology circles and brings more than 25 years' experience to Axiomatics, including extensive experience growing customers and operations in both public and private software and security companies.
Leamy joins Axiomatics from EPiServer, Inc., where he served as a senior manager and was responsible for North American operations. Prior to joining EPiServer Inc., Leamy was President of Orc Software and Vice President-Americas for Check Point Software Technologies.
"I'm excited about the journey ahead with the Axiomatics team and the impact we'll have on the industry," said Leamy. "Axiomatics offers the best-in-class access control suite and the highest level of customer service. Many of our customers have complex access control challenges to solve and It's important we apply our expertise to help manage our clients changing needs."
Axiomatic customers include some of the largest banks, health care organizations, automotive, manufacturing and federal government agencies in the world.
"We're fortunate to have a leader like Marty join our Americas team," said Niklas Jakobsson, CEO of Axiomatics. "As adoption accelerates for dynamic authorization, his deep experience makes him ideally suited to spearhead our growth strategy and execute the next phase of our ambitious vision."
Leamy earned a bachelor of arts degree in Computer Science from Bradley University, He is an avid runner and golfer, and loves to discuss politics. He resides in the Chicago area.
For more information about Axiomatics, please visit https://www.axiomatics.com.
About Axiomatics
Axiomatics is the leading provider of fine-grained access control. Axiomatics' solutions are utilized by Global Fortune 1000 companies and government agencies around the world to enable digital transformation: share and safeguard sensitive information, meet compliance and minimize data fraud. Axiomatics provides Attribute Based Access Control (ABAC) for applications, databases, Big Data, APIs and microservices. To learn more please visit: http://www.axiomatics.com or @axiomatics.