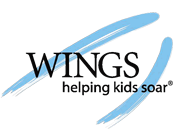 Charleston, S.C. (PRWEB) November 23, 2016
WINGS for kids, an education nonprofit focused on social and emotional learning, or SEL, is celebrating a year of growth and leadership in the education, afterschool, and SEL fields as the recipient of two distinguished awards. In addition to receiving a $2.5 million grant from the Edna McConnell Clark Foundation to support the organization's national expansion and sustainability efforts, WINGS CEO Bridget Laird was named as one of 10 Champions of Children's Wellbeing by Ashoka Changemakers and the Robert Wood Johnson Foundation.
"We believe that WINGS for kids does great work to bring social and emotional learning to kids who need it most," said Teresa Power, director of portfolio operations at the Edna McConnell Clark Foundation. "We're excited about WINGS' performance to date showing the differences they are making in kids' lives. Our investment will support WINGS' continued growth, while at the same time make it possible for WINGS to build its team and organization so it can sustain this work for more kids in the years to come."
The Edna McConnell Clark Foundation grant will fund WINGS' efforts to expand its SEL-focused afterschool program to serve more students in low-income communities across the country through its direct service delivery model and affiliate partnerships. The grant will also support long-term sustainability, continued organizational capacity-building, and ongoing evaluations to show the program's effectiveness in teaching kids valuable social and emotional skills and its measurable, positive impact on their lives in and out of the classroom.
As a Champion of Children's Wellbeing, Laird will represent WINGS among fellow thought leaders and innovators as part of the Children's Wellbeing Initiative, launched by Ashoka Changemakers and the Robert Wood Johnson Foundation. As one of the 10 Champions selected from more than 300 applications, she will collaborate with the other honorees throughout a six-month challenge to develop a network of experts who support advancing physical and emotional wellbeing for all children.
"The WINGS team is thrilled and humbled to receive these awards and to be in the company of leaders and organizations that we admire," said Laird. "The grant provides a tremendous opportunity for us to continue growing the reach of our program to serve more kids nationwide. We are excited to share our work around SEL and partner with fellow innovators in the Children's Wellbeing Initiative who, like us, aim to support and improve the lives of all children, and particularly our most vulnerable kids."
The only educational program of its kind focused exclusively on social and emotional skills in an afterschool setting, WINGS currently serves more than 1,800 kids in low-income communities across four states. Incorporating SEL into a daily afterschool program, WINGS gives kids in grades K-5 the life lessons they need to succeed and be happy. By providing kids with a safe environment where they can explore and understand their feelings and caring adults who serve as role models and mentors, WINGS helps kids thrive despite the challenges they face every day.
To learn more about WINGS for kids, please visit their website.
About WINGS for kids
WINGS for kids is a nonprofit education program that teaches kids how to behave well, make good decisions and build healthy relationships. The program weaves a comprehensive social and emotional learning curriculum into a fresh and fun afterschool program—specifically targeted toward supporting low-income, minority students. Kids get the life lessons they need to succeed and be happy, and a safe place to call home after the school day ends.
###