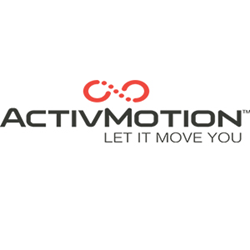 Detroit, MI (PRWEB) November 16, 2016
ActivMotion Bar, the revolutionary fitness tool that has been embraced by trainers and fitness experts around the world, launches a new program for home and office use.
To develop a uniquely effective fitness home training video program, the company will be offering largely discounted pricing for its ActivMotion Bar products and home video training program video through the crowdfunding website Indiegogo, with prices starting at just $79 for the first week, and $89 after that for home users.
"We're excited to bring this new fitness technology to the home," said ActivMotion Bar founder Derek Mikulski. "In addition to the added strength-gaining benefits, the increased muscle activation from our workouts directly correlates to faster caloric burn and weight loss."
Derek's fitness journey began when he lost over 100 pounds by the age of 19. Through this experience, not only did he lose weight, but he adopted a greater work ethic, discipline, and confidence that has led him to be successful in business and life. He soon became a highly-credentialed personal trainer to assist others with achieving their health and fitness goals too. In 2011, Derek came up with the idea for the ActivMotion Bars. By 2013, the product was launched and is now gaining success around the world.
The ActivMotion Bars are filled with rolling steel balls that shift gently during movements, producing an unstable and challenging workout that promotes enhanced core and total body strength, increased balance, and improved flexibility. Users can significantly improve their fitness levels and mind-body awareness as they feel and hear the rolling weights during every exercise. ActivMotion Bar workouts allow users to "raise the bar" in all aspects of their lives with improvements in both physical strength and mental acuity.
Independent research by the University of Michigan's Human Performance Innovation Lab found that some ActivMotion Bar exercises delivered as much as 172 percent more muscle activation than that produced by the other fitness tools tested. Overall, ActivMotion Bars activated muscles of the core and extremities 20 percent more than standard weighted fitness bars, and 36 percent more than medicine balls.
ActivMotion Bar has now focused on bringing this innovative fitness technology and programming to the home by creating a 60-day home fitness program unlike any other. The program has been named "IGNITE™" since ActivMotion Bars "fire" and activate muscles more effectively than most other fitness products. The program is envisioned to be comprised of progressive 20-minute daily workouts that fit into almost anyone's schedule and will be designed to ensure that those 20 minutes are spent maximizing core muscle engagement and caloric expenditure. During the Indiegogo campaign, users can order their own ActivMotion Bars at greatly discounted prices, as well as a 60 day IGNITE™ home training program to follow if they choose. For the first time, at home exercisers will be able to benefit from what has become one of the most popular and fun training modalities in fitness clubs and studios across the globe!
About ActivMotion Bars
ActivMotion Bars are used by professional athletes on the PGA Tour, in the NFL, MLB, and NHL. They are used by physical therapists at the Mayo Clinic and golf experts at the Titleist Performance Institute. Classes are offered at top gyms and studios including Anytime Fitness, Club Pilates, Life Time Fitness, Powerhouse Gyms, Sport & Health Club, and others. Famed P90X creator, Tony Horton, uses the bars to reach his own personal fitness goals, and renowned trainer Danny Musico uses the ActivMotion Bars with his Hollywood celebrities.