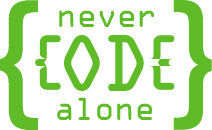 Cologne, Germany (PRWEB) November 15, 2016
cleverbridge, a provider of global subscription billing solutions, announces cleverbridge System Engineer Gjero Krsteski will present at Never Code Alone to be held November 19 at the Mediapark 5 in Cologne, Germany. Krsteski will participate in the "Codeception REST API Development and Testing" panel discussion from 4:15-5:30 p.m. at the live practical coding event.
Joining Krsteski on the panel will be Roman Schürmann, Senior TYPO3 Developer at WMDB Systems; Susi Moog, Development Coach at team neusta; and Marius Buescher, Senior Web Developer at denkwerk. In recent years, REST APIs have become an integral part of the IT industry as they allow a foreign system access to internal features. This makes a system flexible and easy to expand while offering ways to make new business requirements easier to implement – thus making it more quickly available to the customer. During the panel, the industry experts will discuss and demonstrate the REST architectural style and how to quickly design, develop and automatically test REST APIs with Codeception.
At cleverbridge, Krsteski develops scalable, secure and high-performing billing and monetization solutions for global subscription businesses. In addition to the development of new and existing cleverbridge systems, he is also responsible for the continuous testing and optimization of these systems. With over 10 years of hands-on experience working with PHP technologies, Krsteski is also the founder of the PIMF project, a micro framework for PHP that emphasizes minimalism and simplicity.
Never Code Alone focuses on live practical coding sessions, where developers can learn by seeing. While there are a lot of user groups, conferences and dedicated speakers devoted to development, practical demonstration and inspiration are missing from these events. This is precisely where Never Code Alone comes in. Attendees will get the opportunity to hear from fellow programmers as they demonstrate activities such as debugging, refactoring and feature development.
For more information on Never Code Alone, click here. To learn more about cleverbridge, please contact inquiry(at)cleverbridge(dot)com or visit http://www.cleverbridge.com.
About cleverbridge
cleverbridge provides global subscription billing solutions that help companies build long-term customer relationships and grow recurring revenue streams. With its flexible, cloud-based billing and monetization platform, cleverbridge integrates seamlessly with client systems, simplifies subscription business models and delivers an optimized online customer experience. Leveraging cleverbridge expertise, technology and services, clients monetize products and services more effectively, rapidly expand their global subscriber base and maximize customer lifetime value. Headquartered in Cologne, Germany, cleverbridge has offices in Chicago, San Francisco and Tokyo. For more information, visit http://www.cleverbridge.com.