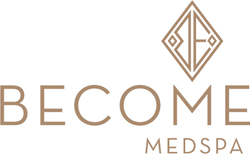 Woodbury, NY (PRWEB) November 15, 2016
Become MedSpa will open its doors for the first time to the public on November 17th, 2016. Attendees of their grand opening event will enjoy specials, giveaways, live demonstrations, and light refreshments. Located at Woodbury Common in Woodbury, NY, Become MedSpa is poised to be one of Long Island's premier skin care and anti-aging destinations.
Luminous skin can have a dramatic effect on a person's confidence in everyday life. The experts at Become MedSpa understand this fact, and strive to help each client achieve the skin and self-confidence that they deserve. To this end, founder Sonia Soni and her staff, under the supervision of Medical Director, Dr. Theodore Diktaban, are there to guide their clients through every step of the process to ensure maximum comfort and satisfaction with their treatments.
"I designed Become MedSpa to be an escape and safe haven from the chaos of everyday life," says Sonia Soni. "So you can leave feeling happy, confident, and more beautiful than ever."
As each person's skin is unique, Become's philosophy toward aesthetic medicine focuses on the individual. They believe that the path to better skin care is through personalized treatments, to more effectively address each person's specific concerns. With a wide variety of skin rejuvenation and injectable treatments, clients are sure to find the service that is right for them.
Become MedSpa also offers treatment options like cryotherapy for arthritis and joint pain, SculpSure® for non-invasive fat reduction, Ultherapy® for tightening and toning the skin, Botox® and dermal fillers for reducing wrinkles and restoring facial volume, and many more.
About Become Medical Spa
Become MedSpa, located in Woodbury, NY, was founded on the belief that confidence has the power to transform our lives. With a variety of the most advanced treatments, Become MedSpa wants to help their clients radiate the confidence that comes from looking and feeling their very best. They emphasize the connection between inner spirit and outer transformation by offering treatments that address anti-aging, skin rejuvenation, body contouring, and wellness.
About Dr. Theodore Diktaban
Dr. Theodore Diktaban is a renowned, highly specialized plastic surgeon, researcher, and pioneer of minimally invasive surgical techniques with over 35 years of experience. He has the distinction of being one of the few surgeons in the United States who is double Board Certified by the American Board of Plastic Surgery and the American Board of Otolaryngology.
For 16 consecutive years, he has been listed in the prestigious Castle Connolly "New York's Top Doctors" directory as one of the "Best Plastic Surgeons in New York." His pioneering work in minimally invasive (endoscopic) cosmetic surgery of the brow and breasts has earned Dr. Diktaban a unique reputation in the field.
He completed his residency at Lenox Hill Hospital and Mount Sinai Medical College, and earned his undergraduate degree from New York Medical College. He then pursued a fellowship in microsurgery at the University of Louisville. His subsequent work led to a successful private practice in New York City.
Dr. Diktaban is active with the American Society of Plastic Surgery, the American College of Surgeons, the New York State Regional Society of Plastic Surgery, and numerous national and regional professional medical associations. In addition, his work been published in many peer-reviewed scientific journals.