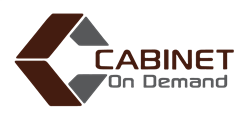 Orange County, CA (PRWEB) November 15, 2016
According to a company spokesperson, "The sale is one of more significant ones and applies to all cabinets in our inventory."
In addition to the kitchen cabinets being offered at a 25% discount, the sale includes free shipping. CabinetOnDemand offers two styles of kitchen cabinet, the La Jolla and the Santa Monica. Both styles offer cabinets of different wood types and different colors, including white, honey, mocha, coffee, espresso, antique white, chestnut and more.
CabinetOnDemand offers products exclusively online and serves customers in the United States and Canada. To take advantage of the 25% off fall sale customers can visit the website at CabinetOnDemand.com and browse the selection of kitchen cabinets.
Each cabinet style is featured prominently on the website and visitors can browse the many cabinet selections to learn about their features. They can also order a sample of the cabinet before purchase. The website features an embedded form that allows customers to receive a free quote.
The company makes it very easy to order cabinets online with the utmost confidence. A company representative spoke to this and said, "We understand many customers like to touch and see product in person, but we can assure everyone that buying online is easy and we have made every effort to give customers the tools they need to make an informed and correct decision." An example of that is the "Resources" section of the website that presents information about cabinets, how they are construction, and even offers a measurement guide that can be printed.
More information about the company is available at http://www.cabinetondemand.com. Company representatives are also available at 844.999.9386. CabinetOnDemand also has a presence on Facebook, Twitter and YouTube.