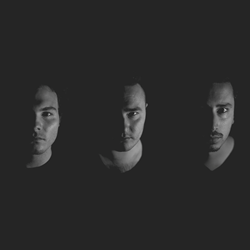 I thought it would be a cool weird, band name that would stand out amongst a lot of other names out there -Zachary Garren
Salinas, CA (PRWEB) November 14, 2016
Tragic Hero Records recording artist, StrawberryGirls, will be making their national television debut on NBC's "Last Call With Carson Daly" on the night of Wednesday, November 16. The California instrumental rock trio recently performed in LA at the Teragram Ballroom, which was taped for the television feature.
The band was asked to set the record straight about some of the derogatory meanings behind their name. If you google the term "StrawberryGirls", you'd be surprised at the definitions that pop up. The band was not aware of the negative connotation when they chose the name. Guitarist Zachary Garren explains, "I got it from the song "Christine" by Siouxsie & The Banshees. I thought it could be a cool, weird band name that would stand out amongst a lot of other names out there. I thought it would be memorable and easy to pronounce, which I think are two important things when coming up with a band name."
StrawberryGirls never intended to be offensive to anyone and usually fans will comment that it's "silly" or "weird", which along with being memorable was the original intent that Garren had when making the final decision on the name.
The band also just released a new single, "Vanilla Rainforest" off their upcoming album 'Italian Ghosts' (out 2/17/17) and pre-orders are available at Merchbucket. You can hear their previous albums, "American Graffiti" and "French Ghetto" on Spotify . For more information on the band, you can find it on their Facebook page and remember to check out the band on "Last Call with Carson Daly" on Wednesday November 16 (technically Thursday November 17 @ 1:30am).