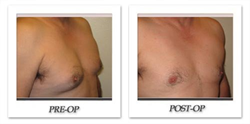 It appears that men are feeling more liberated when it comes to taking steps to improve their appearance and are obtaining a wide variety of procedures.
Los Angeles, CA (PRWEB) November 24, 2016
The American Society of Aesthetic Plastic Surgery reports that male plastic surgery has increased by a stunning 325 percent since the late 1990s, according to a November 4 article on StyleCaster. The article adds that some 1.2 million procedures were reportedly obtained by men in the year 2015. Los Angeles area health and beauty medical group Beverly Hills Physicians (BHP) notes that this report jibes with the increased number of male patients they are seeing at their offices located throughout Southern California. BHP adds that it appears that men are feeling more liberated when it comes to taking steps to improve their appearance and are obtaining a wide variety of procedures, including:
Rhinoplasty – Also known as a nose job, this time-tested plastic surgery remains among the most popular of procedures obtained by men, says BHP. Rhinoplasties are obtained for a number of reasons, ranging from correcting disfigurements related to broken noses, to dealing with breathing issues, to simply improving the appearance of the nose. Since the nose is the center of the human face and is also an important sensory organ, BHP adds that the procedure requires the skills of a truly superb surgeon who is able to handle both the medical and the highly subtle and delicate aesthetic aspects of the procedure.
Liposuction – Just as women have long been concerned with achieving the best possible figure, men are now increasingly taking whatever steps they can to improve the appearance of their beach bodies, watching their diets while spending significant time exercising, says BHP. The medical group notes that the procedure, which is not intended to be a substitute for weight loss, is instead intended to target pockets of fat that appear to be resistant to ordinary weight loss efforts. The group adds that liposuction and other body contouring procedures typically lead to truly dramatic results.
Male breast reduction – People often use much ruder names, but medical doctors are familiar with the term gynecomastia, a condition associated with oversize male breasts that may be hormonal in nature. BHP notes that their skilled plastic surgeons have successfully helped a great many men overcome this embarrassing problem, which prevents many men from participating in beach or poolside social activities.
Facelift – Older men today, just like women, may increasingly find themselves marginalized in a youth-obsessed culture, says BHP. This is why an increasing number of men are taking advantage of a number of facial rejuvenation procedures. BHP notes that men seeking after more long-lasting and dramatic results may pursue a traditional surgical facelift. Others are seeking "brotox" – i.e., injectables for men that can dramatically reduce such issues as wrinkling.
Male and female readers who would like to learn more about any of the procedures available through Beverly Hills Physicians may call 800-788-1416. They can also see the medical group's web site at http://www.BeverlyHillsPhysicians.com.