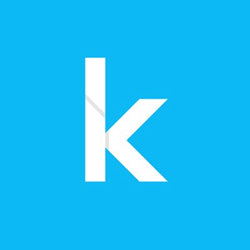 This conversation improves the candidate's experience of the recruitment process and represents the company's brand.
TORONTO, Ontario (PRWEB) November 16, 2016
Toronto-based IT software developer announced today the pilot program, Karen by Karen.ai, a cognitive recruiting chatbot that engages candidates throughout the application process, matches candidates to alternative positions and provides screening support before, during and after the recruiting process.
"Karen derives concepts and personality traits from candidates' resumes and cover letters and assesses the level of engagement and gains deeper insights through a simple text chat conversation. This conversation improves the candidate's experience of the recruitment process and represents the company's brand," said founder Noel Webb.
Webb also noted Karen can follow up with candidates during and after the requisition and provide alternative options within the company for which they may be better suited.
While automated solutions have existed in recruitment for nearly a decade, Karen takes these automations one step further, because Karen can learn from conversations with candidates and predict other positions for which they might be a match.
"This helps candidates avoid that infamous black hole created by the traditional applicant tracking system in the enterprise," Webb said. "Karen's ability to help them through an arduous process, ask questions to better match candidates to opportunities and most importantly, to find concepts hidden in text, in addition to traditional keyword search, all place Karen's technology squarely in the Artificial Intelligence camp."
Many of the systems that perform similar functions are based on a proprietary in-house AI model. However, Karen leverages a trained IBM Watson model, a proven leader in the area of Artificial Intelligence, having famously beaten humans at Jeopardy. Tech aficionados may be excited about the idea of this kind of Artificial Intelligence being applied to recruiting to solve for everything including:
● Time Crunch. Recruiters spend around 6 seconds reviewing a resume, often weeding through many unqualified applicants.
● Screening. Candidate Rank allows recruiters to focus on the top candidates and glean deeper information and context of their candidate's application.
● Engagement. Karen has a conversation service that interacts with the candidates throughout the application process to gauge their qualifications, keep them informed about their status for the position, as well as guide them through the process.
● ATS Bounce. Many applicant tracking systems inadvertently weed out qualified candidates based on outmoded keyword search.
The Karen.ai pilot program is open to companies with 10,000 employees or more, and companies who deal in high-volume recruiting are encouraged to apply. To learn more about Karen, please visit the website at Karen.ai or call (647)-966-9048.
About Karen.ai:
Karen.ai is the home of Karen, a cognitive recruiting chatbot for recruiters and candidates. Karen is a winning combination of candidate rank, chatbot candidate engagement, and data crunching for both recruiters and candidates alike. Karen alleviates up to 50% of a recruiter's time reviewing resumes and cover letters, all while engaging with candidates to further analyze qualifications for specific career interests. To learn more about all Karen can do for recruiters and candidates, visit: karen.ai