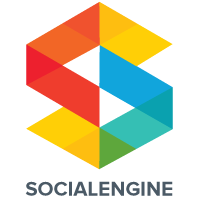 We simplified our product offering and reduced our price to give our customers the purchasing power for more certified 3rd-party add-ons.
Boulder, Colorado (PRWEB) November 21, 2016
Award-winning social network and online community platform, SocialEngine, today announced it has created a new Essential product offering and reduced pricing for SocialEngine PHP Advanced.
"We've simplified our product offering to Essential and Advanced and reduced the price of Advanced to $549, saving our customer $150," states James Clark, co-president and CEO of SocialEngine. "Our Essential product offers all the features a more budget-minded developer would want to get a custom community up and going."
SocialEngine PHP now has two offerings: (1) SocialEngine PHP for $549 and (2) SocialEngine Essential for $299.
"Reducing our product costs provides more budget for SocialEngine customers to purchase from our certified 3rd party developers," states Clark. "Giving our customers more budget flexibility to purchase custom add-ons drives home our commitment to a robust and thriving certified 3rd party developer network."
Key aspects of the SocialEngine PHP announcement include:

Starter option was updated to Essential
Advanced price reduced from $699 to $549
The SocialEngine PHP product pricing and offering realignment coincides with the launch of SocialEngine's new brand, e-commerce and developer platform.
About SocialEngine
SocialEngine, http://www.SocialEngine.com, is a leading provider of software that helps people and brands build vibrant online communities. Proud back-to-back winner of "Best Social Network Software" in the 2016 and 2015 CMS Critic People's Choice Awards. Thousands of social websites are powered by the SocialEngine platform, and millions of end-users enjoy these sites everyday.
Follow SocialEngine:
Twitter.com/@SocialEngine
Facebook.com/SocialEngine
###