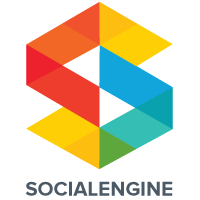 It's a new era for SocialEngine, its customers and certified third-party developers.
Boulder, Colorado (PRWEB) November 21, 2016
Award-winning social network and online community platform, SocialEngine, today announced it has launched a new e-commerce and experts platform, creating a hub for SocialEngine customers and third-party developers.
"The new brand and platform represents a new era for SocialEngine," states James Clark, co-president and CEO of SocialEngine. "We meticulously focused on creating a site promoting and evangelizing our third-party developers, upgrading our knowledge base, while setting the stage for a brand new e-commerce-enabled certified marketplace launch to follow soon."
Key aspects of the SocialEngine launch include:

Visibility for certified developers
New knowledge base
New support center
New brand identity
Platform to launch SocialEngine Marketplace
Custom e-commerce platform for future products and strategic verticals
About SocialEngine
SocialEngine, http://www.SocialEngine.com, is a leading provider of software that helps people and brands build vibrant online communities. Proud winner of "Best Social Network Software" in the 2016 and 2015 CMS Critic People's Choice Awards. Thousands of social websites are powered by the SocialEngine platform, and millions of end-users enjoy these sites everyday.
Follow SocialEngine:
Twitter.com/@SocialEngine
Facebook.com/SocialEngine