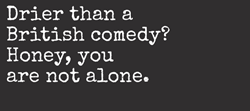 Damiva has the potential to become a platform company in a very large, underserved market.
Toronto, Ontario (PRWEB) November 17, 2016
Damiva Inc. is pleased to announce the closing of a $1.2 million seed financing by KES 7 Capital Inc. Damiva is a women's health company headquartered in Toronto, ON, with natural women's products launched in 2014 across most major pharmacy chains in Canada including Shoppers' Drug Mart, Rexall, London Drugs, McKesson Canada, Lawton's and Well.ca. The two feminine hygiene products include a vaginal lubricant - Mae by Damiva - and a labial moisturizer - Cleo by Damiva. They are new in class and address the peri-menopausal and menopausal genital problems faced by 200 million women across North America and Europe who are 40 plus.
The seed financing will support operations in advance of a U.S. launch across major drugstore chains.
Known for its cheeky brand and taboo marketing, Damiva has been featured in Strategy Magazine as one of Canada's hottest start-ups http://bit.ly/1LbrRbr. In the Globe and Mail, Damiva's CEO, Chia Chia Sun, talks about how Damiva's brand makes menopause fun https://tgam.ca/2fcTC4P.
"I'm motivated by the immense needs in this market and untapped opportunity driven by longer life expectancy in women. For the first time, we spend more of our lives in peri-menopause and menopause," says Chia Chia Sun. "We also want to have fun to help break the ice around awkward issues. Our packaging deliberately calls out labial and vaginal dryness with messaging such as 'Feeling drier than a British comedy?'"
"It is rare to be able to invest along side a smart, driven and fearless founder such as Chia Chia. Damiva has the potential to become a platform company in a very large, underserved market," says Mark Christensen, CEO, KES 7 Capital Inc.
With peri-menopause starting typically at age 40, menopause at 51, and life expectancy for women being 81, Damiva is committed to making innovative products for women for the latter half of life.
About Damiva and KES 7 Capital
Damiva Inc. develops, manufactures and distributes innovative natural products for women over 40. A pioneer in the menopausal health space, Damiva was founded to create new products addressing important medical needs. Damiva.com.
KES 7 Capital Inc. is a merchant bank that is uniquely positioned as a private capital markets specialist. We leverage our knowledge and relationships to find and/or create, fund and advise exceptional private companies, focused in the Energy, Healthcare and Technology industries.