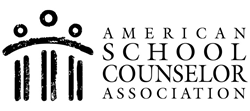 Alexandria, VA (PRWEB) November 16, 2016
The American School Counselor Association (ASCA) released Helping Students After the 2016 Election, an online reference to help school counselors and educators support students following the recent presidential election.
The 2016 presidential campaign and election was an emotional experience for many students and their families. Following the election results, students have reported experiencing a wide variety of feelings ranging from excitement to anxiety and despair. ASCA's guidance includes social/emotional guiding techniques, professional development webinars, resource documents and recommended publications that can be useful for any educator in a school or district.
The American School Counselor Association (ASCA) is a nonprofit, 501(c)(3) professional organization based in Alexandria, Va. ASCA promotes student success by expanding the image and influence of school counseling through leadership, advocacy, collaboration and systemic change. ASCA helps school counselors guide their students toward academic achievement, career planning and social/emotional development to help today's students become tomorrow's productive, contributing members of society. Founded in 1952, ASCA, the school counseling division of the American Counseling Association, has a network of 50 state associations and a membership of nearly 32,000 school counseling professionals. For additional information on the American School Counselor Association, visit http://www.schoolcounselor.org.