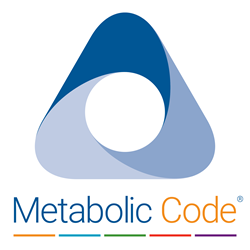 (PRWEB) November 22, 2016
State-of-the-Art Urinary Hormone Testing Integrated Into Metabolic Code Platform
Metabolic Code has partnered with Physicians Lab to add advanced urinary hormone testing options to the Metabolic Code personalized health platform to assist clinicians in providing improved healthcare outcomes and accurate results for their patients and a cost-effective, easy-to-use billing solution for their office staff.
Through the new partnership, the Metabolic Code platform has been expanded to include Physicians Lab's urinary hormone testing results. The hormone testing results are integrated with Metabolic Code's patient lifestyle questionnaire and personal biometrics to help determine an individual's greatest areas of metabolic risk. Each patient receives a personalized healthcare plan from their practitioner, which includes customized recommendations for lifestyle adjustments, nutritional supplements and other treatments to address the patient's specific metabolic abnormalities identified during testing and assessment.
Physicians Lab's 24-hour urinary hormone testing examines a comprehensive list of 45 sex hormones and corresponding hormone metabolites along the steroid pathways in order to identify where metabolic processes can be optimized, and where certain risks can be mitigated. Physicians Lab uses state-of-the-art equipment and forward-thinking technologies to analyze and deliver consistent and accurate test results. This, combined with clear, no-hassle, zero-down* insurance billing, sets Physicians Lab apart from all other urinary hormone laboratories.
"Physicians Lab's 24-hour urinary hormone testing provides the most consistent, reproducible hormone values for establishing and monitoring hormone dosing. Urinary hormone testing normalizes fluctuations in hormone levels throughout the day (unlike salivary/blood testing) and is a direct measurement of free and bioavailable hormones. When compared to blood and salivary hormone testing, Physicians Lab's urinary hormone testing delivers a much more comprehensive and accurate picture of the patient's overall hormone balance and is the only testing type known to accurately quantitate primary estrogen levels with secondary estrogen metabolites (used to assess risk of certain cancers, inflammatory responses and tissue damage in both men and women) when monitoring hormone therapy. Additional metabolism pathways are also monitored in urinary testing, making testing with Physicians Lab, the next gold standard in integrative medicine," said Metabolic Chairman, James LaValle, RPh, CCN, ND.
As President of Physicians Lab, Stacy Cocilova's vision is to combine state-of-the-art accuracy and precision in testing with superior solutions in customer service, technology and research in order to reach new levels of educational and clinical medicine. "When we're able to take scientific and clinical knowledge from multiple sources and use it in such a way that enhances cooperative learning, the outcome is improved patient therapies, practice efficiency and streamlined interpretive learning. Additionally, practitioners find the use of our insurance billing one of the best in overall value for patients." Metabolic Code shares this vision and is proud to work with Physicians Lab to better serve our practitioners and help patients more broadly benefit from our diagnostic insights.
Sales Contacts

Maxine Savage
Senior Vice President
561-972-9547
Stacy Cocilova
President
877-316-8686
For more information about Metabolic Code or to sign up your practice today, please visit http://www.metaboliccode.com or email info(at)metaboliccode(dot)com
To learn more about Physicians Lab's laboratory testing, visit http://www.physicianslab.com
*Patients are responsible for co-pays and deductibles once a claim for payment has been made to the insurance company.