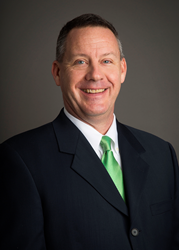 Los Angeles, CA (PRWEB) November 16, 2016
FinditParts, the No. 1 supplier of heavy duty truck and trailer parts online, today announced the appointment of veteran commercial vehicle parts sales executive John Hunter as its vice president of business development.
Mr. Hunter joins FinditParts after more than 20 years at National Automotive Parts Association (NAPA), a subsidiary of Genuine Parts Company (GPC). His past experience in automotive and heavy duty purchasing, sales and marketing will greatly contribute to growth of FinditParts. 
In the newly-created position, Mr. Hunter will join the management team of the six-year-old e-commerce firm and will report to its founder and CEO David Seewack.
"John's experience, relationships and a strong desire to win are directly aligned with our vision to make buying heavy duty parts more efficient while rapidly scaling our business," said Seewack. "Already a trusted and reliable source for customers with a broad span of parts needs both regionally and nationally, he's going to play a crucial role in expanding our position as the leading distributor of heavy duty parts online."
Mr. Hunter will lead outbound sales initiatives to support FinditParts' aggressive growth plan, including opening new distribution channels and partnerships with automotive retailers, service centers and fleets.  
Mr. Hunter holds a bachelor of applied science degree in advertising and marketing from Ball State University and resides in Canton, Georgia.
About FinditParts
Founded in 2010 and based in Los Angeles, California, FinditParts is the No. 1 supplier of heavy duty truck and trailer parts online. With more than six million regular stocking items and hard-to-find parts cataloged on its easy-to-use website, FinditParts is the largest single source supplier of OEM and aftermarket parts for every major brand. In addition to transparent pricing and guaranteed two-day delivery on Express items available in its regional distribution warehouses, FinditParts offers a no-hassle return policy and the industry's most outstanding customer service. The company's knowledgeable and friendly support team is dedicated to delivering fleet buyers, owner/operators, service facilities and mechanics an extraordinary experience when buying heavy duty parts online. To find out more, visit http://www.finditparts.com or call 888-312-8812.