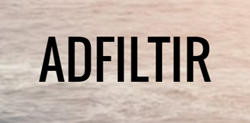 Fraudulent requests are not sent to your ad tags, protecting your buyers from bad traffic.
New York, New York (PRWEB) November 16, 2016
Adfiltir is a pre-bid layer for video SSP's, Ad Networks and Ad Platforms that stops fraudulent ad requests from getting to buyers.
Bot traffic, pixel stuffing, ad stacking, url spoofing and proxy manipulation are just some of the techniques that nefarious parties are using to defraud buyers and sellers of video pre-roll. It's become such a huge problem in the online advertising industry that White Ops and the Association of National Advertisers (ANA) recently released a Bot Basline report outlining the details of the problem. It stated that "the annual financial impact of bot fraud ranged between $250,000 and $42 million for the 49 participating advertisers and averaged about $10 million per participant. The advertising industry overall could lose approximately $7.2 billion globally to bots in 2016." They also found that "programmatic video ads had 73 percent more bots than the study average." These are staggering numbers and the fraud detection industry is not doing enough to prevent losses.
Our app allows the pre-bid filtering of requests that are deemed fraudulent by 3rd party fraud detection companies via custom decisioning logic. This means that fraudulent requests are not sent to your ad tags, protecting your buyers from bad traffic.
Most fraud detection companies return risk scores pre-bid but rely on their clients to build complicated decisioning logic in their ad stacks to block or redirect fraudulent ad requests. Adfiltir provides the decisioning logic to filter out those bad requests so you don't have to build anything.
This is a superior method of fighting fraud when compared to pre-bid notification and monitoring which only notifies companies of fraudulent requests or impressions after the fact. Adfiltir stops fraud from occurring and helps companies avoid sending invalid traffic to buyers.