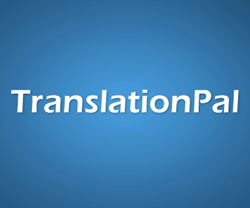 IOWA CITY, IA (PRWEB) November 16, 2016
Just six and a half months into the translation business, TranslationPal experienced close to a 1,000 percent increase in order volume beginning on Wednesday, November 9, 2016.
"We thought it may have been some recent changes we'd made to our Google AdWords campaigns, but we ruled that out after demand for certified translations continued even after we paused all our online advertising efforts," said Brian Kaldenberg, president and founder of TranslationPal. "We began to ask customers why they were ordering, and many told us they were concerned about possible changes coming from President-elect Donald Trump."
TranslationPal is an online translation service specializing in translating documents from foreign languages into English. Most documents are uploaded by the customer in either Microsoft Word or PDF format via the website. Certified translation is one of TranslationPal's most popular services. Common uses for certified translation include U.S. immigration (USCIS acceptance), high school and university application and enrollment, passport office usage, and many other local, state and federal government official uses.
Kaldenberg added, "We had to take away 24- and 48-hour turnaround because we couldn't keep up. Since we launched back in May 2016, we rarely received more than two to three orders per day, and we rarely had more than four to five projects on our job board at any given time. Between Wednesday, November 9, and Friday, November 11, we received more than 50 new translation orders and had more than 40 projects on the job board by mid-Friday afternoon. We were in panic mode."
TranslationPal's certified translation services are offered in 33 languages, and documents the company translates can be submitted directly to the USCIS for immigration purposes. Once the translation is completed by a professional translator fluent in both the source language and English, the document is sent through TranslationPal's partner, ProofreadingPal, for professional English proofreading. The translated files are then sent back to the customer via email in crisp, clean English.
TranslationPal's certified translations include a certificate of accuracy page with TranslationPal's letterhead, signature and stamp. Additional translated pages include TranslationPal's letterhead.