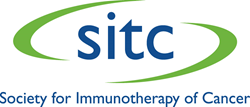 Milwaukee, Wisconsin (PRWEB) November 15, 2016
The first evidence-based consensus statement on cancer immunotherapy for the treatment of patients with the most common type of kidney cancer, renal cell carcinoma (RCC), has been published today by the Society for Immunotherapy of Cancer (SITC) in the society's open access Journal for ImmunoTherapy of Cancer (JITC). This manuscript, entitled "Society for Immunotherapy of Cancer Consensus Statement on Immunotherapy for the Treatment of Renal Cell Carcinoma," provides expert recommendations and consensus opinion surrounding the use of interferon-α (IFN-α) and interleukin-2 (IL-2) in RCC. In addition, this manuscript includes information on the recent FDA approval of nivolumab and summarizes recent progress of biomarker development in RCC.
"Not only does this guidance manuscript provide current consensus opinion on the use of IFN-α and IL-2 in renal cell carcinoma, but it also initiates discussion concerning predictive biomarkers and immune checkpoint inhibition," said Michael Atkins, MD, Georgetown Lombardi Comprehensive Cancer Center and chair of the SITC Kidney Cancer Task Force. "In doing so, this statement lays the foundation for future updates as more immunotherapy agents become available to treat patients with kidney cancer."
This consensus statement is the second publication to come out of SITC's Cancer Immunotherapy Guidelines initiative, which was expanded in 2014 to include genitourinary malignancies (kidney, prostate, and bladder cancer), each of which has a dedicated expert Task Force. Within this initiative, the Kidney Cancer Task Force consists of a multidisciplinary group of 20 RCC experts, including academic physicians as well as nurse, patient, and patient advocate representatives. As a result of this multidisciplinary collaboration, this guidance document covers key aspects of clinical management, including patient selection, toxicity management, clinical endpoints and sequencing of therapies. In addition, future directions such as ongoing clinical trials and agents in development are also provided. To generate these guidelines, the Task Force followed a rigorous, systematic process based on the 2011 Institute of Medicine's (IOM) Standards for Developing Trustworthy Clinical Practice Guidelines.
"Due to their broad clinical activity, and the rapid progress in cancer immunotherapy research, there are a growing number of cancer immunotherapies available to treat patients with a variety of malignancies," said Howard L. Kaufman, MD, FACS, Immediate Past President of SITC who led the original SITC Task Force that developed the guidelines for melanoma. "In light of this exciting progress, SITC has developed Task Forces to address current knowledge gaps and generate a standard set of guiding recommendations for the clinical oncologist in each specific disease setting. The goal of these guidelines is to supplement current cancer treatment guidelines to provide more specific details on the unique aspects of immunotherapy and how best to manage patients electing treatment with immunotherapy. In particular, these guidelines provide consensus thinking for clinicians where data may be limited or even absent," added Kaufman.
As new FDA approvals or significant findings from clinical trials become available, the SITC Kidney Cancer Task Force will update the consensus statement to reflect recommended practice changes. To access the "Society for Immunotherapy of Cancer Consensus Statement on Immunotherapy for the Treatment of Renal Cell Carcinoma," please visit:
http://jitc.biomedcentral.com/articles/10.1186/s40425-016-0180-7
To learn more about the SITC Cancer Immunotherapy Guidelines, please visit:
http://www.sitcancer.org/resources/cancer-immunotherapy-guidelines
ABOUT SITC
Established in 1984, the Society for Immunotherapy of Cancer (SITC) is a non-profit organization of medical professionals dedicated to improving cancer patient outcomes by advancing the development, science and application of cancer immunotherapy and tumor immunology. SITC is comprised of influential basic and translational scientists, practitioners, healthcare professionals, government leaders and industry professionals around the globe. Through educational initiatives that foster scientific exchange and collaboration among leaders in the field, SITC aims to one day make the word "cure" a reality for cancer patients everywhere. Learn more about SITC, our educational offerings and other resources at sitcancer.org and follow us on Twitter, LinkedIn, Facebook and YouTube.
# # #