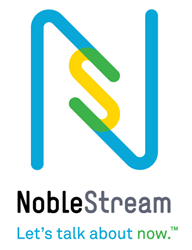 For technology to truly drive preparedness both in the classroom and workforce, it must be personalized for the unique and changing needs of each student
(PRWEB) November 16, 2016
With support from top-tier EdTech solution providers, leading education consultancy NobleStream has launched an innovative grant program designed to test and measure the efficacy of adaptive learning technologies. Academic institutions will be able to explore low-cost adaptive courseware solutions in order to better understand how these technologies influence student success within and beyond the classroom.
Per the new grant program, NobleStream will fund a series of pilots that compensate participating faculty for their time invested in training and participating in the study. Currently, low-cost digital textbook replacements are available in several subject areas and supported by leading EdTech solution providers, including LRNR, MindEdge and Fulcrum Labs, which recently received the Best Advance in Compliance Training Award by Brandon Hall.
With respect to measuring student outcomes and taking an evidence-based approach to learning -- which is at the heart of the adaptive learning philosophy and approach -- NobleStream has partnered with the Online Learning Consortium (OLC) to conduct an efficacy study focused on student performance, faculty experience, and overall outcomes in these courses. OLC is the world's leading professional leadership organization dedicated to advancing the quality of online education worldwide by helping institutions and educators improve the quality, scale, and breadth of online education.
NobleStream's managing partner, Howard Weiner, commented, "For technology to truly drive preparedness both in the classroom and workforce, it must be personalized for the unique and changing needs of each student, while at the same time, empower faculty with actionable insights so they can fortify what's working, and optimize what isn't. Making all of this happen in a cost-effective and evidence-based way is the promise and potential of adaptive learning, and we're thrilled to work with OLC and top-tier EdTech firms in our ecosystem to explore this transformative concept to institutions across the country."
For more information or to apply for participation in NobleStream's next generation low cost adaptive courseware grant fund, visit http://www.studytime.com or email howardw(at)noblestream(dot)com.
For all other details including media inquiries, contact Alex Pooler at alex(at)noblestream(dot)com.
Click here if you would like to see a recording of the "Personalized Learning - Faculty Insights" event from NobleStream's Spring 2016 Webinar Series.
About NobleStream
NobleStream represents a portfolio of best-in-class educational solutions companies, including multiple Gates Grant recipients. We collaborate with key stakeholders at institutions across the country, working to confront some of today's most critical issues in education. We help assess each institution's unique challenges, connect them to a suite of technology solutions, and then see it through to a successful and seamless implementation.