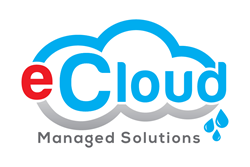 AVANT was the clear choice and the only relationship we needed to be empowered to sell more next generation IT solutions." - Aimee Sanders, CEO of eCloud Managed Solutions
Milton, GA (PRWEB) November 17, 2016
eCloud Managed Solutions, a provider of managed IT, cloud, and connectivity solutions today announced their exclusive partnership with AVANT, the country's leading distributor of next generation IT solutions and provider of Sales Enablement.
As a managed service and cloud solution provider, eCloud Managed Solutions sought a distribution partner that would enable their customer centric and vendor agnostic approach to the design, POC, implementation, migration, and management of cloud IT environments. eCloud Managed Solutions selected AVANT as their exclusive distribution partner because of their deep industry expertise, highly curated vendor portfolio, and innovative sales enablement platform.
"Our decision to leverage a distributor that aggregates the best-in-class next generation IT and cloud solutions was strategic, in that we wanted to streamline our operations so we could dedicate more bandwidth and resources to our sales and technical teams." said Aimee Sanders, CEO of eCloud Managed Solutions. "Once we decided on that model, AVANT was the clear choice and the only relationship we needed to be empowered to sell more next generation IT solutions."
The partnership with AVANT is effective immediately and eCloud Managed Solutions is now able to offer their customers any of the Cloud, Colocation, Connectivity, Security, and UCaaS solutions available through AVANT's portfolio.
"eCloud Managed Solutions' understanding of the cloud ecosystem, and in particular their expertise in integration and migration, enables them to deliver an uncommon value to customers that are trying to navigate the challenges that come with implementing cloud solutions." said Ian Kieninger, CEO of AVANT. "We're excited to partner with eCloud Managed Solutions and happy to be another weapon in their arsenal."
Small, medium, or large enterprises looking for public, private, or hybrid cloud solutions, or migration or integration services, can contact eCloud Managed Solutions at sales(at)ecloudms(dot)com.
About eCloud Managed Solutions
eCloud Managed Solutions is a minority owned business that was founded on the fundamental belief that customers will need guidance by a trusted advisor and expert resources navigating the cloud, manage services and telecom solution providers. They specialize in the design, implementation, migration, integration, and management of public, private, and hybrid cloud solutions.
About Avant Communications
About AVANT Communications: As the nation's premier distributor and channel sales enablement company for next-generation technologies, AVANT adds unique value with its focus and expertise in channel sales assistance, sales training, sales guidance, and sales tools to fuel IT services business growth. From complex cloud designs, to global wide-area network deployments, AVANT sets the industry standard in enabling its partners and clients to make more intelligent decisions about services, technology, and cost-efficient communications.