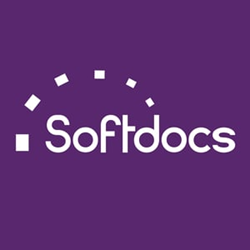 Softdocs offers a collaborative, high-energy work environment with a team of technology professionals who are the best and brightest in the industry in a state-of-the-art headquarters. It's an exciting time as we look to grow our team - CEO Mike Murphy
Columbia, SC (PRWEB) November 16, 2016
To help the company meet its expanding growth goals and education-focused market demands, Softdocs, an enterprise content management, e-forms and process automation provider, today announced it is seeking talented candidates to fill 15 open positions by early 2017. With positions spanning development, technology, marketing and sales, Softdocs is growing its team quickly, as it currently has more than 600 customers in the United States and Canada.
"Softdocs offers a collaborative, high-energy work environment with a team of technology professionals who are the best and brightest in the industry," said Mike Murphy, Founder and CEO, Softdocs. "With a brand new, state-of-the-art headquarters in Columbia, SC, it's an exciting time for our company as we look to grow our team."
Softdocs has created a work environment that is laid-back, collaborative and encouraging of new ideas and innovation. Celebrating this innovation, the Softdocs marketing department was recently honored for its communications programs during the International Association of Business Communicators' (IABC-South Carolina) 2016 Palmetto Awards.
The Palmetto Awards celebration was held on November 3, 2016 in Columbia S.C. Softdocs' honors included an Award of Excellence win in the Marketing Communications category. The company received Awards of Merit across three categories: Marketing Communications, Audiovisual and Communications Management.
For more information about careers at Softdocs, please visit: http://www.softdocs.com/company/careers
About Softdocs:
Softdocs develops enterprise content management, e-forms and process automation solutions exclusively for the higher education and K-12 markets. The company's Etrieve platform redefines business processes, reducing the need for paper and improving student service and employee productivity by providing educational institutions complete control over how content is captured, processed and distributed. A privately held company founded in 1998, Softdocs is headquartered in Columbia, South Carolina. For more information, visit http://www.softdocs.com.
# # #