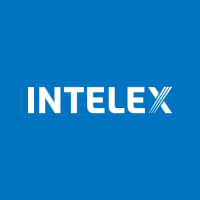 It's our belief that organizations truly want to improve, collaborate with and develop their suppliers," said Danielle Elliott, product marketing manager at Intelex.
Toronto, ON (PRWEB) November 16, 2016
Intelex Technologies, a leading global provider of cloud-based Environmental, Health, Safety and Quality (EHSQ) management software, announces today an enhancement to its Supplier Management Solution. With Intelex, companies can feel confident in suppliers' compliance, ultimately increasing product quality and enhancing the customer experience.
"One of the most valuable assets an organization has is its goodwill," said Danielle Elliott, product marketing manager at Intelex. "That goodwill is dependent on a complex network of suppliers who directly and indirectly impact an organization's ability to satisfy customer needs and deliver quality products, all while maintaining responsible and ethical practices. The ability to make faster, more informed supplier decisions with a solution like Intelex will not only improve productivity but drastically impact customer satisfaction."
Intelex Supplier Management Features:
Intelex's enhanced Supplier Management solution helps organizations manage all critical supplier information to streamline workflows, increase collaboration, and drive continuous improvement.
With the Supplier Relationship Management capability, organizations can better define supplier networks, including parent companies and subsidiaries that are part of Approved Vendor lists, in one centralized system – allowing for increased communication and transparency between parties while effectively driving continuous improvement processes and decreasing Cost of Quality (COQ).
The Product Management capability configures product libraries for items manufactured and purchased within organizations' supplier networks to streamline spec and bill of materials (BOM) changes throughout the product life cycle. The Product Management capability also helps organizations ensure up-to-date information is not only accessible, it is in the right hands.
The Shipping, Receiving, and Inspection capability adds an extra layer of assurance for incoming and outgoing product quality to prevent recalls and warranty claims resulting from customer escapes. With this capability, organizations can be certain that only the highest quality goods are delivered to customers.
"It's our belief that organizations truly want to improve, collaborate with and develop their suppliers," said Elliott. "Until very recently, they haven't had the tools to efficiently do so. Intelex is enhancing our Supplier Management solution to better serve our customers and in turn, help them serve theirs."
Benefits of Intelex Supplier Management:

Improved collaboration with suppliers. Working with multiple suppliers can be a daunting task requiring multiple touch points and continuous communication through phone, email, and in person meetings. Intelex Supplier Management better tracks activities and helps quality professionals streamline communication.
Consolidated source of information. Effectively maintaining a single central repository of supplier and product information, readily accessible across global departments, is near impossible without the right tools. Intelex Supplier Management consolidates and tracks supplier performance data in a centralized database.
Automated processes. Collecting suppliers' certification and documentation information is time consuming and manually intensive, and email and other external tools are inefficient, difficult to manage, and challenging to enforce. Intelex Supplier Management streamlines this process, ensuring greater adoption and improved processes.
Intelex propels organizations on the path to suppliers' customer of choice. Intelex's Supplier Management software provides organizations with real-time visibility into the health of their supplier network, allowing them to make faster, smarter decisions, improve product quality, and increase collaboration both internally and externally.
About Intelex Technologies:
With more than 1,000 clients and 1 million users, Intelex Technologies Inc. is a global leader in environmental, health and safety, and quality (EHSQ) management software. Since 1992 its scalable, web-based platform and applications have helped clients across all industries improve business performance, mitigate organization-wide risk, and ensure sustained compliance with internationally accepted standards (e.g. ISO 9001, ISO 14001, OHSAS 18001) and regulatory requirements. Intelex is one of North America's fastest-growing tech companies, and the recipient of Waterstone's Most Admired Corporate Cultures award, Deloitte's Best Managed Companies award, and Aon Hewitt's Best Employer award. For more information, visit http://www.intelex.com.