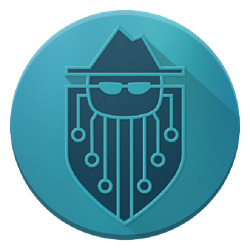 Tenta Browser protects your data instead of selling it.
Seattle, Washington (PRWEB) November 17, 2016
Tenta.com, a private and encrypted browser with built-in VPN, recently announced their public beta launch in Google Play. While today's modern browsers require collecting your data for revenue, Tenta's business model is centered on protecting user data instead.
"The browser has basically become an extension of our mind. It connects us to the world and knows our intimate desires. It's the ultimate free-to-use app generating unfathomable amounts of big data in return, but costing our privacy", says Jesse Adams, CEO of Tenta. "If you look at these huge super apps today, their very nature is to collect and monitor our digital lives. Asking for some privacy inside these apps is like asking a friend to look away while changing your clothes, but a thousand people are still watching you across the street. Tenta takes a fundamentally different approach where your privacy comes first and we could care less about your data."
Protecting privacy without sacrificing convenience is the key to success for any pro-privacy company and that's where Tenta shines. "Our mission is to redefine the role browsers play in the fight to protect your privacy. Tenta works to streamline all the privacy tools you need when browsing without getting in your way." said Adams.
The browser automatically protects and encrypts all of your browsing data which includes your open tabs, web history, web traffic, downloaded files, your IP address and your DNS.
Tenta Browser also introduces several proprietary features. One such feature, called Tenta Zones offers users the ability to group their browsing sessions and tabs by VPN server location, with custom privacy rules set per Zone. Zones give users unparalleled control over their privacy instead of forcing an all or nothing approach. To learn more go to https://tenta.com.
Tenta Browser Beta is available for Android 4.1 and up devices in Google Play at: https://play.google.com/store/apps/details?id=com.tenta.android.
Users can expect weekly updates with feature rollouts. A list of features in progress can be found at https://tenta.com/in-progress.
About Tenta Browser: Tenta.com is a next generation browser designed for privacy and security balanced with speed and convenience. We believe privacy is non-negotiable and everyone should have access to the world's information without censorship or compromising their personal data.