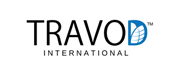 This business model has proved to be highly successful, as the company has served more than 6,000 brands to date and has increased revenue by 500 percent over the last three years.
(PRWEB) December 07, 2016
A leading provider of professional translation services serving thousands of clients across multiple industries and verticals, TRAVOD is intent on revolutionizing the translation industry by proposing a new and highly-efficient business model designed to help their customers expand their content globally and ultimately increase their revenue. The Global-based startup is an on-demand service that leverages the best technology in the field and the skills and experience of its 25,000+ language experts and professional translators to offer fast and quality services at only a fraction of the cost charged by other similar companies in the market.
This on-demand business model and the use of a distributed workforce – in this case a global network of language professionals, place TRAVOD well ahead of the curve in its industry as they allow the company to provide very fast and high-quality service with minimum expenses. By conducting most of its operations online and by working with experts from all over the world, the company can ensure permanent service and a quick response time, along with access to the most qualified person for each project.
TRAVOD's process ensures that customers receive more than just a simple translation of their content. By employing both linguists and language experts in addition to processional translators, the company delivers culturally appropriate and localized language solutions that allow their customers to connect to their target audience in any new market. The process has four main stages, optimally designed for enhanced efficiency: pre-flight – where the details of a project are gathered and the customer is provided with a time and cost estimate in less than ten minutes; production – where the project is assigned to a project manager and a translation team, and the process is highly automated; review – where the translated text is checked for accuracy in terms of language and layout; and finally, QA and delivery.
The company is dedicated to helping its customers grow their business globally. Via its special website and software localization service, TRAVOD makes sure that customers who expand to foreign markets have the right content for their new target audience, specifically adapted to accurately reflect the cultural, social and business realities of that new market. With two thirds of Internet users being non-English speakers, offering culturally adequate translation and localization services can help businesses grow exponentially and significantly increase their revenue. TRAVOD customers have reported three to ten times higher revenue as a direct consequence of translating their content into the native languages of their new target audiences.
For more information or to ask for a quote, visit http://www.travod.com.
About TRAVOD
Founded in 2010, TRAVOD has quickly become a leader in the professional translation market, offering a wide range of services including proofreading and editing, transcreation, multimedia, localization, desktop publishing, project management and more. The company translates in more than 100 languages and serves various industries such as marketing, technology, legal, government, finance, travel, media, games, and many others.