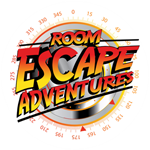 Plain City, Ohio (PRWEB) November 16, 2016
Room Escape Adventures (roomescapeadventures.com/about) is excited to announce a partnership with Sam's Club. For a limited time, the wildly popular entertainment company's tickets will be sold in two Columbus locations, three Dallas locations and one Chicago location.
"We are the first room escape company to have tickets offered in Sam's Club, alongside other interactive entertainment activities such as movies, bowling, dining and comedy clubs. This milestone proves that Room Escape Adventures is paving the way for escape challenges to become the norm in entertainment!" says company founder Marty Lee Parker. "It shows the changing of times and how the next level of entertainment is quickly becoming mainstream."
Room escape challenges burst onto the entertainment scene just a few short years ago, offering participants a chance to work together to unravel clues that lead to their escaping the room. Themes among various escape room companies range from heart-pounding (trapped in a room with a zombie) to whimsical (find your airplane tickets in trashed travel office before your plane takes off). While many entrepreneurs were quick to see the value in this new style of entertainment, Room Escape Adventures took the concept to the next level and is proving to be a leader in the industry.
To experience this interactive, fun and team-focused entertainment challenge that is as suitable for families and date night as it is for corporate challenges, check out the deal offered through Sam's Club (select locations). With the offer of two $25 tickets per customer, it's an affordable way to fall in love with the entertainment craze that is sweeping America.
To learn more about Room Escape Adventures, visit https://www.facebook.com/roomescapeadventures.
About Room Escape Adventures: Room Escape Adventures takes participants out of their busy, tech-filled lives and into a situation where they have to rely on their wits and each other in order to beat the game. Rather than watching the action on TV, you are in the action as you plot, plan and hopefully outwit the obstacles standing between you and your freedom. As you and your friends, family or coworkers find the clues and put them all together while trying to avoid being eaten by a zombie, you'll discover team building skills and deepen friendships like never before.
Contact Details:
Marty Lee Parker
Bucket List Productions LLC
Plain City, Ohio 43064
Phone: 614-353-3969
Email: info(at)roomescapeadventures.com
Source: Bucket List Productions LLC
###