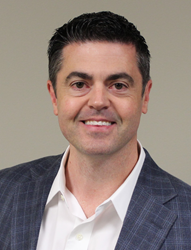 It is an honor to be the next CEO for HEALTHCAREfirst. This is a wonderful company made up of exceptional employees dedicated to providing our customers with the products, services, and support that they need to drive success.
Springfield, MO (PRWEB) November 21, 2016
HEALTHCAREfirst, the leading provider of Web-based home health and hospice software, billing and coding services, and advanced analytics, today announced the retirement of Bobby Robertson, President and CEO. Robertson will continue to serve on the HEALTHCAREfirst Board of Directors. Kevin Porter has been appointed as President and CEO, previously serving as HEALTHCAREfirst's Chief Financial Officer.
Robertson has served as President and CEO for more than twenty years and was one of the first industry leaders in homecare to recognize the industry's need for high quality software applications accessible over the Web. Robertson has been cited in many home care industry publications relating to clinical and business automation, Web-based technology, and business process outsourcing and regularly consulted with many home health and hospice agencies on business intelligence, benchmark data analysis, pay-for-performance, telehealth, and strategic marketing.
"When I look back twenty years to when I first started working at HEALTHCAREfirst, I'm truly humbled to see the great company we've become," said Robertson. "This makes me very proud, but I truly believe HEALTHCAREfirst has yet to see its best days. I am a very blessed man to have been able to work alongside so many wonderful people and I will forever be appreciative of these relationships and the experiences we've created together."
Under Robertson's leadership, HEALTHCAREfirst has grown through strategic acquisitions, organic growth, and continued focus on product innovation, recognized as an Inc. 5000 Fastest Growing Business for more than five consecutive years. In 2012, Robertson was recognized as a Man of the Year by Springfield Business Journal. In addition, he currently serves on the Board of Directors for the Home Care Technology Association of America (HCTAA).
Kevin Porter is a dedicated leader with extensive experience in business strategy and financial management. Kevin joined Deyta in 2001 as CFO to oversee all financial and operational systems, and was later appointed President and CEO in 2006. Through his leadership and vision, Deyta experienced accelerated growth, established itself as an industry leader and was successfully acquired by HEALTHCAREfirst in 2015. Kevin was promoted to CFO of HEALTHCAREfirst in December 2015 after serving as the Senior Vice President responsible for the analytics effort of HEALTHCAREfirst.
"It is an honor to be the next CEO for HEALTHCAREfirst," said Porter. "This is a wonderful company made up of exceptional employees dedicated to providing our customers with the products, services, and support that they need to drive success. Bobby has guided our company through his strong leadership, integrity, and commitment to the home health and hospice industry, and I look forward to continuing his legacy."