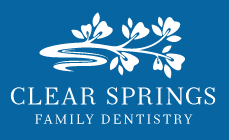 Kyle, TX (PRWEB) November 16, 2016
Dr. David McIntyre is now offering bruxism consultations to new patients without requiring a referral. Patients who have issues with bruxism, clenching their teeth or teeth grinding in Kyle TX, or who have unexplained jaw pain after waking from sleep, are encouraged to meet with Dr. McIntyre and find out what treatment options are effective for them. Dr. McIntyre is a highly experienced dentist who treats bruxism and other common dental issues including periodontal treatment and cosmetic dentistry at his state-of-the-art practice.
Many patients are unaware that they grind or clench their teeth because it usually occurs while they sleep. However, there are a variety of symptoms to be aware of when determining whether or not someone has the tendency to grind or clench their teeth. These symptoms include increased tooth sensitivity, tired or sore jaw muscles during waking hours, worn tooth enamel and ear pain. Patients who notice any of these symptoms are urged to seek the help of a qualified dentist.
If left untreated, bruxism can cause a variety of issues, including loosening of the teeth, temporomandibular joint (TMJ) disorders and cracks in the teeth. While bruxism is not fully understood, some doctors think that it can be triggered or worsened by strong negative emotions, acid reflux or sleep apnea. Underlying dental problems, such as malocclusion, or abnormal alignment of the lower and upper teeth, could also contribute to bruxism. Dr. McIntyre invites patients who suspect that they may have issues from clenching their teeth or teeth grinding in Kyle, TX to schedule an appointment at his practice for a thorough evaluation.
Patients with jaw pain from grinding or clenching their teeth in Kyle, TX, are encouraged to seek treatment at their earliest convenience. New patient appointments with Dr. McIntyre can be scheduled by calling Clear Springs Family Dentistry at 512-268-4011.
About the Doctor
Clear Springs Family Dentistry is a general dental practice offering personalized dental care to patients in Kyle, TX. Dr. David McIntyre is a dentist who values building relationships with each of his patients to truly understand their unique needs and help them reach the healthy smile they deserve. Dr. McIntyre offers a wide variety of services including dental implants, cosmetic dentistry, periodontal treatments, dental crowns and pediatric dentistry. To learn more about Dr. McIntyre or the services he offers, please visit http://www.clearspringsdentistry.com or call (512) 268-4011 to schedule an appointment.