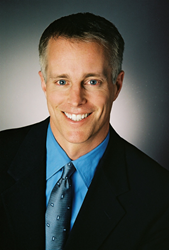 Rolling Meadows, Ill. (PRWEB) November 18, 2016
Thomas E. Rohrer, M.D., of Chestnut Hill, Mass., recently began his term as President of the American Society for Dermatologic Surgery and the American Society for Dermatologic Surgery Association.
Along with his fellow officers and the ASDS/ASDSA Board of Directors, Rohrer assumes leadership of the largest specialty organization exclusively representing dermatologic surgeons.
Dr. Rohrer is a physician at SkinCare Physicians in Chestnut Hill, and an adjunct associate professor of dermatology at Brown University in Rhode Island. He received the ASDS President's Award in 2010 and is a past recipient of the Excellence in Education award.
"I will passionately fight for strong advocacy for all aspects of dermatology and dermatologic surgery on both the national and state level," Dr. Rohrer said. "We must align with other organizations both within and outside of dermatology. We will be far more successful being proactive than reactive."
Dr. Rohrer succeeds Naomi Lawrence, M.D., who becomes the Society's Immediate Past President.