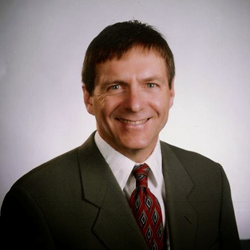 Eugene, Oregon (PRWEB) November 21, 2016
Dr. Mark Jewell (http://www.markjewellmd.com) presented a scientific research study that he conducted along with co-authors Michael Edwards, M.D. and Diane Murphy, MBA at the 23rd Congress of ISAPS in Kyoto, Japan. This study reviewed the lactation outcomes of approximately 6,000 women who had either saline or silicone gel breast implants that attempted to breastfeed their babies.
Lactation outcome data was compared to patients' baseline history of pregnancies and lactation before and after breast augmentation, along with data from women who had never undergone breast augmentation.
The data from more than five years of follow-up indicate that women with either the inframammary or periareolar incisions for the augmentation can breastfeed normally and not have a greater incidence of lactation-related issues than a normal population of women who do not have breast implants. Approximately 94% of infants were able to suckle normally. Additionally, women who had prior pregnancies/lactation before their breast augmentation did not experience a greater incidence of lactation-related problems.
This is the second-largest population study of lactation following breast augmentation. The previous study also concluded that there is no scientific evidence to show that the various types of breast implants (e.g., round saline, round silicone gel, form-stable anatomically shaped) interfere with the process of lactation or breastfeeding.
Dr. Jewell uses both round and shaped breast implants at his Eugene, Oregon practice, from all three major breast implant manufacturers (i.e., Allergan, Mentor, and Sientra).
###
Dr. Mark Jewell (http://www.markjewellmd.com) is a board-certified plastic surgeon serving Eugene, Oregon, who specializes in cosmetic breast enhancement, including breast augmentation, as well as body contouring and facial rejuvenation. Dr. Jewell earned his medical degree from the University of Kansas and has more than 35 years of experience performing cosmetic and reconstructive plastic surgery. He is among the pioneers in the establishment of safety protocols in all facets of plastic surgery and in 2015 became only the fifth individual to be given the Leadership Award by the American Society for Aesthetic Plastic Surgery. He also serves as an Associate Clinical Professor of Plastic Surgery at Oregon Health Science University.