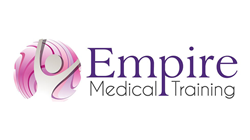 Our hands on training sessions are a key component that differentiates our company from the rest.
Fort Lauderdale, FL (PRWEB) November 16, 2016
Empire Medical Training offers over 700 accredited workshops and training programs for physicians and health care professionals like nurse practitioners and dentists each year throughout the United States, Asia, and South America with topics ranging from Aesthetics, Anti Aging and Regenerative Medicine, Pain Management, Surgery, as well as business topics for practice growth and compliance.
Empire Medical Training places a strong emphasis on the hands-on training portion of each procedural workshop to ensure the attendee is proficient in each technique. This month, they will be focusing on the Southeast region of the US with cities including Houston and Orlando.
Empire Medical Training will host their Houston, TX, training programs in Aesthetics as well as hands on workshops in Interventional Pain Management at the Sheraton North Houston at George Bush Intercontinental. From November 18 – November 20, 2016, the training workshops include Platelet Rich Plasma for Aesthetics (PRP), Botox Training (Botulinum Toxin), Complete Hands-on Dermal Filler Training, Ultrasound Guided Interventional Pain Management Procedures, and Joint / Extremity / Non Spinal Injection.
To wrap up November, Empire Medical Training will be in Orlando, FL, to train at the Holiday Inn Orlando at Lake Buena Vista Downtown. This will be the most comprehensive training seminar for the month, from November 18 – November 21, 2016 with multiple courses each day. The training courses open for Orlando include, Complete Botox and Dermal Filler Training, Complete Facial Aesthetics, Mesotherapy Training, Medical Hair Loss Therapy Training, Anti-Aging Modules 1 &2, Physician Medical Weight Loss Training, and Sclerotherapy for Physicians & Nurses.
President and Founder of Empire Medical Training, Dr Stephen Cosentino, D.O., says, "There is more to learn when you actually perform these procedures compared to just listening to lectures on the protocols, dosages, and prices. Our hands on training sessions are a key component that differentiates our company from the rest." Empire Medical Training is dedicated to giving its students the hands-on experience needed to understand how to perform each procedure.
Empire Medical Training has been training Physicians and Health Care Practitioners since 1998, longer than any other procedural training institution to date. With over 45,000 graduates in specialties such as Aesthetics, Anti Aging/Weight Management Medicine, and Pain Management, Empire Medical Training is renowned throughout the United States and abroad as the premier academy for providing academic excellence. Dr Stephen Cosentino pioneered ways to add new procedures and services as well as business strategies to a practice and improve patient care. As a result of Dr Cosentino's commitment and dedication to the specialty and the field of medicine, Empire Medical Training is steadfast to developing new training programs and topics to broaden the scope of the primary care practitioner. All Empire courses are created through mainstream medicine using the most current technologies and standards of care.
For more information on the courses offered during November as well as 2017, or to register for a class, please visit our website or call 866-366-1576.