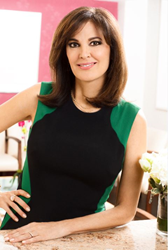 Rolling Meadows, Ill. (PRWEB) November 18, 2016
Doris J. Day, M.D., of New York, N.Y. recently began her term on the Board of Directors for the American Society for Dermatologic Surgery and the American Society for Dermatologic Surgery Association.
Dr. Day will help guide the largest specialty organization exclusively representing dermatologic surgeons.
She is Director at Day Dermatology and Aesthetics. She is also a Clinical Associate Professor in the Ronald O. Perelman Department of Dermatology at New York University School of Medicine, New York University Langone Medical Center. Dr. Day has contributed to numerous ASDS work groups and currently serves on the Development and Industry Relations Work Group and Media Relations Work Group.
"I welcome the opportunity to serve my profession and help us ensure that our specialty continues to perform at its highest level in every regard," Dr. Day said. "I am passionate about being a dermatologic surgeon and have always found education and communication to be central to our profession. I also have benefited immensely from the strong culture of mentorship and community our field espouses and feel a personal responsibility to give back and to ensure that culture is maintained for the benefit of my peers and for future generations."
Dr. Day is one of three new Board members who took office during the recent 2016 ASDS Annual Meeting in New Orleans. They will serve until the 2019 ASDS Annual Meeting.