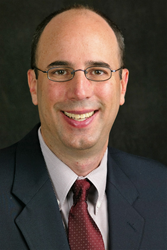 Rolling Meadows, Ill. (PRWEB) November 18, 2016
Lawrence J. Green, M.D., of Rockville, Md., recently began his term on the Board of Directors for the American Society for Dermatologic Surgery and the American Society for Dermatologic Surgery Association.
Dr. Green will help guide the largest specialty organization exclusively representing dermatologic surgeons.
Dr. Green is an Assistant Clinical Professor in the Department of Dermatology at the George Washington University School of Medicine and Health Sciences in Washington, D.C. He has served as an ASDS Future Leaders Network program mentor and contributed to a variety of work groups. He currently serves as Chair of the Policy Research and Priorities Work Group and is a member of the Federal Affairs Work Group and Patient Satisfaction Task Force.
"I will be a voice for legislative awareness on our board," Dr. Green said. "Since many of the issues we face revolve around our expertise in cosmetic and surgical minimally invasive procedures, I feel it is very important for us to confront these issues not just as they occur but also proactively."
Dr. Green is one of three new Board members who took office during the recent 2016 ASDS Annual Meeting in New Orleans. They will serve until the 2019 ASDS Annual Meeting.