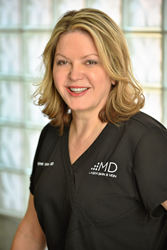 (PRWEB) November 18, 2016
Margaret A. Weiss, of Hunt Valley, Md., recently began her term on the Board of Directors for the American Society for Dermatologic Surgery and the American Society for Dermatologic Surgery Association.
Dr. Weiss will help guide the largest specialty organization exclusively representing dermatologic surgeons.
Dr. Weiss is a Clinical Associate Professor in the Department of Dermatology at the University of Maryland School of Medicine and Co-Director of Maryland Laser, Skin & Vein Institute. In addition to serving as a Future Leaders Network mentor, Dr. Weiss has served on many ASDS work groups including the Cosmetic Dermatologic Surgery Fellowship Work Group and Membership Work Group.
"Advances in innovative technology, improved surgical/injectable techniques and patient safety are fundamental aspects of ASDS programs," Dr. Weiss said. "Maintaining that high level, and renewing interest and skill in procedures such as sclerotherapy and endovenous ablation that were developed by dermatologists, is very important to the future of ASDS and its members."
Dr. Weiss is one of three new Board members who took office during the recent 2016 ASDS Annual Meeting in New Orleans. They will serve until the 2019 ASDS Annual Meeting.