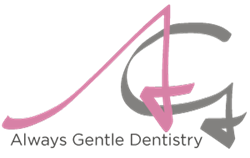 Dearborn, MI (PRWEB) November 16, 2016
In honor of Temporomandibular Joint (TMJ) Awareness Month, Dr. Delitha Taylor invites patients who are experiencing jaw pain to receive laser dentistry in Dearborn, MI, at her practice, with or without a referral. Laser dentistry is the latest advancement in the dental industry and is used to effectively treat temporomandibular joint disorder (TMD). Dr. Taylor takes pride in offering cutting-edge techniques and staying on the forefront of her field by offering laser-based treatments for TMD.
TMJ pain or discomfort is a common problem experienced by millions of Americans. TMJ issues can stem from a variety of causes, including excessive stress, teeth grinding and arthritis. Many people who grind their teeth and experience jaw pain as a result are completely unaware of what is causing their pain. Often, teeth grinding and clenching occurs during sleep and can be difficult to detect. If early symptoms of TMJ issues are not treated early on, they can develop into painful TMD.
Common symptoms of TMD may include tenderness in the face (especially around the jaw joint), swelling on either side of the face, and a noticeable grating, clicking or popping noise when the mouth is opened or closed. When TMD is not treated right away, it could eventually result in "lock jaw", which causes the mouth to become stuck in a closed or open position. When the jaw becomes locked, it can cause significant pain, and the help of a professional may be required in order to rectify the problem. Dr. Taylor encourages patients who have symptoms of TMD to find out if laser dentistry in Dearborn, MI, is the right treatment choice for their needs. Laser pain therapy helps to manage jaw pain while treating the root cause of the condition over time.
Patients who are interested in minimizing their jaw pain with the help of laser dentistry in Dearborn, MI, are encouraged to meet with Dr. Taylor for a consultation. Appointments for new patients may be arranged by calling Always Gentle Dentistry at 734-838-9780.
About the Doctor
Always Gentle Dentistry is a general dental practice offering personalized and cutting-edge dental care to patients in Dearborn, MI. Dr. Delitha Taylor has been practicing dentistry for over 20 years and shares her passion for dentistry with her patients. Dr. Taylor regularly attends continuing education courses to ensure her patients receive comprehensive and advanced dental treatment with the latest technology. To learn more about the services Always Gentle Dentistry offers or about Dr. Taylor, visit http://www.alwaysgentledentistryplc.com or call 734-838-9780 to schedule a customized consultation.