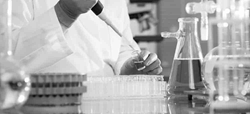 Whitehouse Laboratories has long positioned itself as a 'one-stop-shop' for analytical support of API to finished product packaging
Whitehouse, NJ (PRWEB) November 28, 2016
Whitehouse Laboratories, a division of AMRI, announces the addition of Bacterial Endotoxin Analysis to its Microbiology Laboratory. New and current clients now will have the opportunity to have water systems, medical devices, raw materials, active pharmaceutical ingredients (API) and finished products analyzed under the same roof as their analytical and microbiological assessments.
"Whitehouse Laboratories has long positioned itself as a one-stop-shop for analytical support of API to finished product packaging," said Brandon Zurawlow, associate director of container closure integrity testing. "The addition of this testing capability is a logical step in the realization of this vision."
Bacterial endotoxins, pyrogens produced in bacteria, cause fever in humans and animals. The control and detection of endotoxins is a key component for quality release of parenteral drug formulations, medical devices, raw materials, excipients, water, water for injection and API.
About Whitehouse Laboratories
The leader in testing, Whitehouse Labs, a division of Albany Molecular Research Inc., offers comprehensive analytical services providing support for manufacturing from development to market. From analytical chemistry and material qualification to packaging optimization, Whitehouse Laboratories is the testing partner for the world's leading Pharmaceutical, Biotechnology, Medical Device, Life Sciences and Consumer Products organizations.