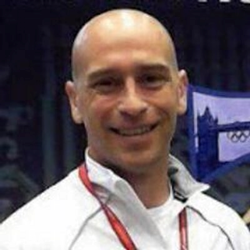 Making money by selling ad space on a website is now easier and more affordable than ever before with the new Classified Ads web design solution we've developed. Anyone can start making money with it.
Detroit, MI (PRWEB) November 21, 2016
WebsiteForge, the global website design and ecommerce development company announces their new Classified Ad Website solution. As with all WebsiteForge's ecommerce website solutions, Websiteforge's new Classified Ad solution is a managed hosting service, meaning the core engine and website are hosted and maintained by Websiteforge.com thus ensuring the service is always up-to-date with the latest versions, secured properly, and hosted on very fast server clusters.
Websiteforge.com developed the new Classified Ad website solution to be a turnkey business, complete with custom graphics so that it looks exactly how the business owner envisioned. The Classified Ad Solution is designed for clients looking to generate income through selling ad space through listings and/or banner ads. Anyone can easily operate Classified Ad sites using the new Websiteforge.com solution. Typical classified ad sites can include car listings, where individual car owners or dealers can set up an account and list their car for sale, complete with all important information such as make, model, year, description, images and price. A potential buyer contacts the car owner or dealer sales person directly, and makes arrangements to view the vehicle on his or her own. A few ideas include equipment classified ad websites, motorcycle classified ad websites, truck classified sites, coin classifieds, stamp classifieds, sporting goods classifieds, and virtually anything anyone can imagine. Visit CraneTraderOnline.com (a crane and equipment classified website) and RadioTvDeals.com (a market place for buying and selling radio and tv stations) to see two clients using the system.
The Websiteforge.com Classified Ads product can be used for professional services like accountants, lawyers, doctors and others. It's a perfect, professional classified ad business solution for niche or general subjects.
The WF Classified Ad solution is easily customized to include an unlimited number of categories, which means it will be flexible enough to work great today and in the future. Multiple sellers are able to sign up for an account and begin submitting ads for approval, which can then be automatically published to the live website.
This turnkey web-based business solution is designed to help companies of any size, providing an innovative sales channel in the digital economy. The ad website solution incorporates all the advantages of search engine optimization (SEO) for improved search engine rankings from the home page, to all ad pages, category pages and other information pages.
WebsiteForge offers this powerful Classified Ad solution as a stand-alone website. Site owners and administrators manage the business using their own login. Member users manage their profile, password, make payments, create ads, and manage the ads they publish.
This classified ad solution easily allows product sellers to sign up for an account, upload product images, descriptions, prices and any other related sales information and publish ads. The submitted ad is ready for the website administrators to review and approve for instant publication. The website owner/administrator has the option to allow free classified advertising on the site. They can also transition from a free service to a fee-based model to generate revenue from their member customers' classified ad placements. Factors such as ad duration, pricing, etc. are determined by the Classified Ads website owner/administrator.
"It's a flexible classified ads system that allows for setting up tiered levels of service such as having free ads, paid featured ads, dealer ads, limits to the number of ads a user may publish, and more. Because it's a managed hosting environment, we're able to maintain the product across all websites, ensure blazing fast hosting and excellent security for our clients and their users." - Shane Merem, CEO of Websiteforge.com.
Each Classified Ads website owner/administrator has the ability to approve or deny the Members Classified Ads, which makes it possible to monitor for appropriate content in alignment with the site's content and objectives.
About WebsiteForge: WebsiteForge.com is a leading web design and ecommerce solutions developer providing it's services globally. Their clients range from small home businesses with simple requirements to large corporations with complex needs. Their in-house team of web designers, custom programmers, graphic artists, business development professionals and marketing experts develop one-stop shop website-based programming solutions. The company's e-commerce and classified ads solutions provide all the elements for a company to conduct business professionally online. All ecommerce functionality is seamlessly integrated with an eye-catching web design for a fluid experience.