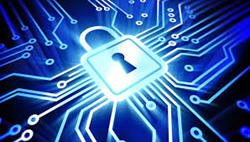 "Analytics is critical in combating cybersecurity threats and compliance reporting," says Scott Mullins, Head of Worldwide Financial Services Business Development at Amazon Web Services
Redwood City, California (PRWEB) November 30, 2016
BlockCypher, leading provider of Blockchain Web Services™, announces the release of their Analytics API to help institutions combat cybersecurity thefts and comply with regulations.
The average cost of a data breach to an organization is now $4M, up 29% from 2013. Most of these data breaches are caused by malicious or criminal attacks. According to the FBI, ransomware is on track to be a $1 billion crime this year alone. By industry, financial and healthcare organizations pay the most per capita for data breaches.
"Everyone is getting hacked - individuals, schools, race car drivers, startups, institutions, etc. - and hackers are wanting their ransoms in Bitcoin," says Catheryne Nicholson, BlockCypher Founder and CEO. "Bad guys are always early adopters of new technology. To combat it, institutions have to be more forward-looking in using technology instead of constantly patching legacy infrastructure."
A goal of the U.S Department of Homeland Security (DHS) Science and Technology Directorate (S&T) is enabling a trusted cyber future. In alignment with that goal, BlockCypher was awarded a SBIR contract by DHS to show how blockchain analytics can help identify hackers and prevent cybersecurity attacks.
BlockCypher's newest Analytics API was demonstrated to the cybersecurity and analytics divisions of the U.S. DHS S&T. "They demonstrated capabilities to track very large heists, the technology to analyze patterns in blockchain transactions, and an architecture that can go even further," says Stephen Dennis, DHS S&T, Homeland Security Advanced Research Projects Agency, Data Analytics Engine Director. BlockCypher applied their Analytics API to the $70M Bitfinex heist. Within hours of the theft, BlockCypher was able to track down the IP addresses which relayed the transactions, the addresses where the hacker moved and holds the money, and the value on each address. Detecting and containing data breaches faster has proven to reduce costs.
BlockCypher's Analytics API was built using Amazon Redshift. "Data analytics is at the heart of combating cybersecurity threats and better-enabling compliance reporting," says Scott Mullins, Head of Worldwide Financial Services Business Development at Amazon Web Services, Inc. "AWS is a leading provider of secure, resilient, and cost-effective cloud services that power data analytics for the financial services industry. We're thrilled to see BlockCypher's Blockchain Web Services and Analytics use AWS to defend against new types of cybercrime, and reduce the costs and time related to compliance reporting."
To hear more on addressing cybersecurity challenges with blockchain analytics, register here for our webcast on December 12, 2016 with the U.S. Department of Homeland Security.
About BlockCypher
BlockCypher is the leading Blockchain Web Services™ company. Their web services enable blockchain applications to be built easily. BlockCypher takes care of the complexity of building and running blockchain infrastructure so companies can focus on their business applications. BlockCypher is blockchain agnostic and runs multiple blockchains—open and private -- on the same infrastructure.
For more information about BlockCypher, visit https://www.blockcypher.com