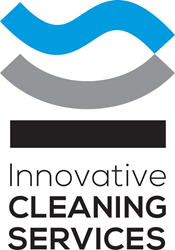 "We are thrilled by this news," said ICS CEO Jennifer Corbett-Shramo. "People know what we do, but this certification helps tell the story of why we do it. We want to make the world a better, more inclusive place for everyone. This WBE certification helps
Irvine, California (PRWEB) December 08, 2016
"We are thrilled by this news," said ICS CEO Jennifer Corbett-Shramo. "People know what we do, but this certification helps tell the story of why we do it. We want to make the world a better, more inclusive place for everyone. This WBE certification helps us do that."
Founded in 2000 by John Gambino, Sandy Gambino and Jaime Aburto, ICS was built on a commitment to better the industry of janitorial services and celebrate and promote progress and diversity in business. In 2011, Jennifer Corbett-Shramo became the majority shareholder and allowed the company to qualify for a women owned and operated firm.
ICS focuses on a communications model that eliminates barriers between the client and the operations team, putting decades of research and advocacy in sustainable cleaning into practice. They also commit themselves to fostering a community of janitors whose relationship to their company and its clients is built on mutual respect and honor rather than stigma and status quo.
The Women's Business Enterprise National Council (WBENC) was founded in 1997 and is the largest third-party certifier of businesses that are owned, controlled, and operated by women in the United States. Their mission is to foster diversity and promote innovation in business. Certification as a Women's Business Enterprise provides a number of key benefits to a business. Among them is eligibility to exhibit at WBENC's Annual National Conference & Business Fair, eligibility to receive a Dorothy B. Brothers Scholarship, and a number of ongoing educational and training opportunities. "When you're part of a supportive community, it builds a sense of belonging and confidence to aim higher and be bolder," Corbett-Shramo said.
More information on ICS is available at their website (http://ics-oc.com), and more information about the WBENC can be found here (http://www.wbenc.org).
MEDIA CONTACT
Jennifer Corbett-Shramo, CEO
Email: jshramo(at)ics-oc(dot)com
Phone: 949-251-9188 x211
Web: http://www.ics-oc.com