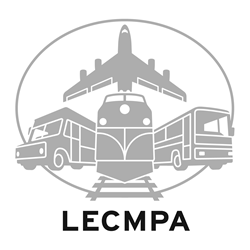 In a competitive marketplace, excellence in customer service is often the differentiator for clients and we thank CSPN for acknowledging our efforts with their coveted award
SOUTHFIELD, Mich. (PRWEB) November 22, 2016
LECMPA, provider of wage loss protection for railroad and transportation workers, today announced it has received an honorable mention award from the Customer Service Professionals Network in the Customer Service Center – Small category.
The Customer Service Professionals Network (CSPN) awards celebrate the "Best of the Best" in the customer services profession. This organization represents a collaborative effort between industry expert experts, consultants and senior customer service professionals focused on a common objective: to advocate for and celebrate leading customer service organizations and acknowledge their outstanding work.
Senior-level executives judge the entries with an emphasis for evaluating the organization's dedication, passion and achievements in customer service excellence.
LECMPA is a nonprofit, member-owned company that provides job protection to union railroad workers. It also provides job insurance protection to workers in all union transportation crafts.
"In a competitive marketplace, excellence in customer service is often the differentiator for clients and we thank CSPN for acknowledging our efforts with their coveted award," stated LECMPA President Susan Tukel. "The secret to our more than 100 years of success has always been placing as great an emphasis on excellent customer service as we do for our industry-leading wage loss protection programs. That continues to be our approach as we enter our second century of service to our members."
The 2016 Customer Service Professionals Network award winners are available here.
About LECMPA
LECMPA, founded in 1910 as a cooperative assessment insurer for railroad workers, provides wage loss protection to unionized transportation workers in all crafts and industries throughout the United States. LECMPA is a nonprofit, member-owned company with approximately 27,000 members nationwide. LECMPA is headquartered in Southfield, Michigan and has regional offices throughout the United States. More information is available at http://www.lecmpa.org.