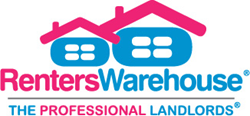 By joining forces with Renters Warehouse, we are setting ourselves up to truly disrupt the market – something we have been building toward for years.
CHICAGO, IL (PRWEB) November 17, 2016
Renters Warehouse, one of the largest and most awarded property management companies in the U.S., has entered the Chicago market in a big way – by purchasing the property management arm of local market leaders Lofty Real Estate.
With the purchase, Renters Warehouse takes over management of more than 275 properties in the Windy City, establishing a major presence in the market and building upon the achievements of an already successful local company.
Lofty founders Andrew Nast and Adam Clabaugh, along with their team of Chicago market experts, are now a part of the Renters Warehouse family, ensuring seamless service for existing Lofty clients and creating new opportunities for other single family property owners.
"When we started Lofty, we set out to become what Renters Warehouse is now: a streamlined property management company that is hyper focused on using technology to simplify processes and provide nationwide services for their clientele, with a focus on excellent customer service," explains Nast. "When the company reached out to let us know more about what Renters Warehouse was doing on a national scale and that they were interested in breaking into the Chicago market, it was like a lightbulb went off."
Renters Warehouse, based in Minnesota, manages more than 17,000 homes for over 12,000 investors across the country and about $3 billion worth of residential real estate. The company is also investing in its new Portfolio Services Division that uniquely serves larger, mid- to institutional-level real estate investors with both centralized services and local market expertise and staff.
"We're thrilled to be moving into this hotbed rental market with such seasoned veterans like Adam and Andrew," says Renters Warehouse CEO Kevin Ortner. "They have an extraordinary reputation in managing Chicago properties, and we look forward to transferring their passion and experience into the Renters Warehouse brand."
Clabaugh says Chicago has long been a target for seasoned real estate investors and savvy homeowners who understand the market and are waiting to ride it out until they can maximize their returns. While it has a significant property management industry, it's a fragmented market with no clear market leader – until now.
"Renters Warehouse has all of the infrastructure that we were getting ready to build for Lofty, all of the private equity backing we were planning to raise, and the same end goal that we had started out with, but they were already years ahead of us," Clabaugh explains. "By joining forces with Renters Warehouse, we are setting ourselves up to truly disrupt the market – something we have been building toward for years."
Crain's Chicago Business reported in September that roughly 292,500 homes in the Chicago area were rented out in 2015, up nearly 62 percent from 2005. Sourcing info from Zillow, Crain's reported that 13.9 percent of all single-family homes in the Chicago area were rented out in 2015, up from 7.4 percent a decade earlier. The number has soared in the aftermath of the 2008 housing bust that left many homeowners unable to sell their homes and attracted big investors that have gobbled up foreclosed homes and turned them into rentals.
"We truly believe that by providing a superior property management product with a smarter pricing model, cutting edge technology and top of the line customer service, Renters Warehouse has the opportunity to completely take over the marketplace," Nast says.
Renters Warehouse exists to help homeowners and investors create wealth and financial freedom through Rent Estate™. To learn more about Renters Warehouse or to find out how much your home will rent for, visit http://www.renterswarehouse.com today!
-30-
About Renters Warehouse
Renters Warehouse is one of the fastest growing and highest reviewed residential property management companies in America, and the largest in Minnesota. Backed by growth equity investor and majority stakeholder Northern Pacific Group, and under the leadership of President and CEO Kevin Ortner, Renters Warehouse now manages more than $3 billion in residential real estate, servicing 12,000+ investors across 17,000+ residential homes in 32 markets and 18 states. NPG Managing Partner Scott Honour, who in 1999 was a founder of YapStone, a leading online rental property payment service provider, serves as Chairman. Renters Warehouse expertly serves everyday single-property homeowners as well as real estate investors. In 2015, the company officially trademarked the term Rent Estate™ to redefine the entire SFR (Single Family Rental) industry as more traditional real estate gives way to this new lucrative asset. Through their dedicated Portfolio Services Division led by Chief Investment Officer Anthony Cazazian, the company also brings professional, scalable and efficient single property management solutions to investment portfolios with both centralized services and local market expertise and staff. Not only has Renters Warehouse received the prestigious honor of being included on the Inc. 500 | 5000 list of fastest-growing privately held companies in America seven consecutive years in a row, it was also named one of the "Best Places to Work" in Minnesota (where they are headquartered) by the Minneapolis St. Paul Business Journal in 2010, 2011, 2012, 2014, 2015 and 2016. The company was also honored as a best place to work in Arizona (a centralized corporate services center) by the Phoenix Business Journal in 2013 and 2014, and achieved a spot on the prestigious 2016 Top Companies to Work for in AZ list. Nationwide, Renters Warehouse has been honored as one of America's "Best Places to Work" in 2012, 2014, 2015 and 2016 by Outside Magazine. Recognized as pioneers in real estate, business management and innovation, Renters Warehouse has been awarded 22 Business Stevie Awards both internationally and stateside. In 2016, Morningstar Credit Ratings, LLC, a nationally recognized statistical rating organization (NRSRO) offering a wide array of services including operational risk assessments, assigned its MOR RV2 residential-vendor ranking to Renters Warehouse as a residential property manager, indicating that the company demonstrates proficiency in managing key areas of operational risk.