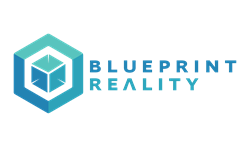 The state of the art in VR allows Blueprint Reality to push the boundaries of interaction and storytelling beyond our world.
Vancouver, BC (PRWEB) November 17, 2016
Today, Tarrnie Williams and Ben Sheftel announce the formation of a new independent studio, Blueprint Reality Inc., located in Olympic Village in Vancouver, BC. Blueprint Reality was formed to capitalize on the rapidly expanding marketplace of Virtual Reality (VR) and Augmented Reality (AR). The company's mission is to build tangible, fantastical, VR games and experiences, along with the tools to create them.
"For the first time in history, the state of the art in Virtual Reality has the ability to emotionally transport people beyond our world." said CEO Tarrnie Williams. "As a creator, I've spent my career building games to give people amazing experiences outside their normal lives, and now we can truly deliver. I've never been more excited about the journeys we can build and the stories we can tell."
Ben and Tarrnie have been working together in Virtual Reality since 2015 and Blueprint Reality has acquired the full extent of their prior work in VR. To further the development of this work and bring their first title and first tools to market in January 2017, the studio has assembled a team of world-class programmers, designers, and artists. They are hard at work on their first product, a room-scale, hand-controller game for the HTC Vive and Oculus Rift.
"It's a very exciting time in the industry, and I'm truly thrilled that Tarrnie and his team have turned their attention to creating games and stories for Virtual Reality. I expect great things and look forward to seeing their products reach the market soon." said Gael Seydoux, Director of Immersive Research and Innovation Lab at Technicolor, a worldwide technology leader in the media and entertainment sector also pushing the boundaries of storytelling in VR.
The outlook for the Virtual Reality industry across the next several years is forecast for exceptional growth. IDC forecasts worldwide revenues for the AR/VR market to grow from $5.2 billion in 2016 to more than $162 billion in 2020, a compound growth rate of 181.3%.
"There is an enormous opportunity to help empower creators to fulfill the need for content in this rapidly growing field." said Ben Sheftel, CTO of Blueprint Reality. "I've always been seeking newer, more efficient approaches to game development, and I think that will be of great benefit to this new wave of creators."
Blueprint Reality's philosophy on how to build great products, built on decades of development experience, starts with a strong foundation of tools creation and development to ensure their ability to progress rapidly through the whole product development lifecycle.
"The best way to develop tools is to do so in conjunction with building a product, and so the synergy between our development of games and tools is very strong." says Tarrnie. "Helping ourselves enables us to also empower others, and our research indicates there will be a massive market for early movers in the tools space. Blueprint Reality Inc. intends to be there."
About Blueprint Reality Inc.:
Founded in 2016 by Tarrnie Williams and Ben Sheftel, Blueprint Reality Inc. is a Virtual Reality company situated in the heart of Vancouver's gaming scene. Blueprint Reality was formed to capitalize on the rapidly expanding marketplace of Virtual Reality (VR) and Augmented Reality (AR). Our mission at Blueprint Reality is to create tangible, fantastical games and experiences that transport people beyond our world. We build from the foundation up, by creating tools that enable ourselves and empower others to blend powerful art and story with innovative technology and design. You can find us at http://www.blueprintreality.com. For more information contact info(at)blueprintreality(dot)com.