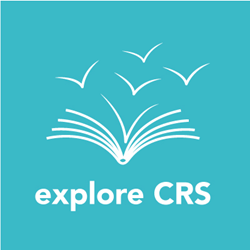 Shanghai, China (PRWEB) December 04, 2016
Explore CRS is a recognized leader in the international education industry, providing recruitment and consulting services, with a major focus on Wider Asia. Formerly known as CRS Education, Explore CRS is happy to announce that it has completed its rebranding campaign and will continue to build on existing success by providing international school recruiters and educators with superior recruitment and consulting services.
The rebranding campaign included a change to the firm's name and logo as well as a completely revamped website. The new online product was built with usability and other IA Best Practices in mind. Explore CRS will continue incorporating enhanced services to the website on an ongoing basis, so stay tuned. The website can be found at http://www.explorecrs.com.
In addition to the rebranding campaign, Explore CRS is organizing the following recruitment fairs in early 2017 for educators and recruiters, located in Shanghai and Abu Dhabi:
Shanghai
January 13th - 15th, 2017
Abu Dhabi
January 19th - 21st, 2017