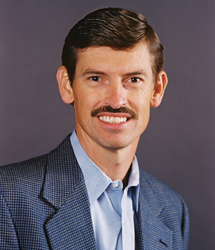 CHICAGO (PRWEB) November 17, 2016
Michael J. Novogradac, CPA, managing partner of Novogradac & Company LLP and a pioneer in the modern affordable housing industry, was inducted into the Affordable Housing Hall of Fame Wednesday. Mr. Novogradac was one of four 2016 inductees, joined by Sen. Maria Cantwell, D-Wash.; Tony Salazar of development firm McCormack Baron Salazar and longtime housing leader and philanthropist J. Ronald Terwilliger.
"I appreciate the honor of being inducted into the Housing Hall of Fame and would like to accept it on behalf of all my partners and team members at Novogradac and Company, as well as our clients," Mr. Novogradac told the audience at the AHF Live: The Affordable Housing Developers Summit. "… our clients are the ones who give us the opportunity to make the contributions that we are in a position to make."
In announcing the honor, Affordable Housing Finance magazine lauded Mr. Novogradac's leadership in the industry and his firm's role as "a major industry resource through books, conferences, podcasts and advocacy efforts."
Mr. Novogradac founded the company in 1989 and has authored numerous real estate-related and accounting articles and books, as well as being a regular speaker at conferences and hosting a weekly podcast. He also serves on the executive committees of numerous organizations that promote affordable housing, community development and historic preservation.
The four new inductees bring the total members in the Affordable Housing Hall of Fame to 52, representing elected officials, members of the executive branch, major developers, industry leaders, state agency administrators and housing advocates.
Novogradac began operations in 1989 and has since grown to more than 500 employees and partners with offices in San Francisco, San Rafael, Walnut Creek and Long Beach, Calif.; Dover, Columbus and Cleveland, Ohio; St. Louis; Boston; New York; Chicago; Austin and Dallas, Texas; Portland, Ore.; Naples, Fla., Raleigh, N.C.; Toms River and Iselin, N.J.; and the greater metropolitan areas of Philadelphia; Washington, D.C.; Atlanta; Detroit; Kansas City, Mo.; and Seattle.
Specialty practice areas include tax, audit and consulting services for tax-credit-assisted affordable housing, community revitalization, rehabilitation of historic properties and renewable energy. Other areas of expertise include business valuation, preparation and analysis of market studies and appraisals of multifamily housing and renewable energy investments.