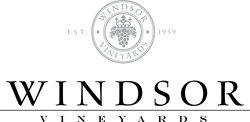 Sonoma, CA (PRWEB) November 17, 2016
Windsor Vineyards, a wine producer that specializes in custom labels, announces a partnership with Guiding Eyes for the Blind, a New York-based, non-profit organization whose mission is to provide guide dogs to people with vision loss. Over this holiday season, proceeds from Windsor Vineyard's seasonal pet label promotion, #petyourwine, will be donated to Guiding Eyes for the Blind, to assist in their mission. Windsor hopes to use the internet phenomenon of cute dogs and puppies to bring some attention to the hard-work of Guiding Eyes this holiday season.
"Windsor Vineyards is thrilled to team up with Guiding Eyes as the charity partner for our pet-focused holiday campaign," said Stephanie Peachey, Vice President of Marketing for Vintage Wine Estates. "With the season of giving upon us, we are delighted our #petyourwine project can raise awareness and funds to help the team at Guiding Eyes provide trained guide dogs for those in need." Windsor chose to partner with Guiding Eyes this holiday season to help bring awareness to the importance of guide-dogs for the visually impaired, and support an organization that is changing the lives of so many people in need.
"We are very happy to partner with Windsor Vineyards this holiday season on the #petyourwine promotion." said Julia Hadlock, Corporate and Foundation Relations Officer for Guiding Eyes for the Blind. "We are passionate about connecting exceptional dogs with individuals for greater independence and the funds raised by this campaign will continue to support that goal."
The #petyourwine promotion will run from now until December 15th to ensure all customers receives their packages before Christmas. For every bottle sold, a portion of the proceeds will go directly to the nonprofit organization and Windsor Vineyards pledges to make a minimum contribution of $5,000 to Guiding Eyes for the Blind.
About Guiding Eyes for the Blind: Guiding Eyes is a 501(c)(3) nonprofit organization, an internationally accredited nonprofit that provides guide dogs to people with vision loss. We offer all of our programs and services at no cost to our students and graduates. Headquarters and Training Center is located in Yorktown Heights, N.Y. and our Canine Development Center is in Patterson, N.Y.
About Windsor Vineyards: Windsor Vineyards is one of the few producers who specializes and offers custom corporate logo labels, custom labels for wedding favors and holiday wine gift ideas. Windsor's long traditions of serving consumers and businesses directly, producing incredible, award-winning wines and offering personalized wine label opportunities for the past 50 years continues today.