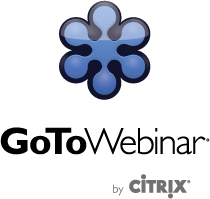 "Lead Liaison has built a thorough integration with GoToWebinar." - Daniel Waas, Director of Marketing, GoToWebinar at Citrix
Allen, TX (PRWEB) November 21, 2016
Webinars can be one of your company's most powerful marketing channels. It is nutritional content that is relevant, up-to-date, and interactive. You have the ability to connect with many clients at once, using one powerful marketing platform. What could be more efficient than that? Lead Liaison chose GoToWebinar because the user experience is very similar to Citrix' GoToMeeting platform. As of July 2016, a little over 1 out of every 4 companies using webinar solutions in some capacity use GoToWebinar. This means the majority of a user's audience will be familiar with GoToWebinar, making it easier for them to join and participate in your event.
Lead Liaison combines automation with webinar-planning. Users manage details of the event by incorporating data from Prospects' information and behavior with its powerful tools, such as landing pages, forms, emails, postcards, gifts, print material, etc.
What's more, Lead Liaison's marketing automation platform is responsive to the actions of the participants, much like any other event held using the capabilities of Lead Liaison. Brooke Barnes, Marketing Specialist at Select Energy Services, explains how the software helped her manage their most recent event, "after we sent [our] invitation, based on how the recipients acted - if they opened it, or if they hit RSVP, or if they had a question - we were able to send follow-up emails based on the information that they needed. I would definitely recommend Lead Liaison to any business that has marketing and sales needs. It is so essential to have a single platform where you can manage all of your marketing communication, all of your content creation, get reports for your ROI, and align your marketing and sales team better. "
Happy clients aren't the only ones excited about our advanced integrations. Daniel Waas, Director of Marketing, GoToWebinar at Citrix, says, "Lead Liaison has built a thorough integration with GoToWebinar. Connecting the two platforms provides marketers with a great deal of flexibility in matching webinar content to the right audience through smart segmentation, in personalizing email invitations and follow-up emails to maximize attendance and in scoring leads based on their engagement."
The ultra-supportive marketing automation company, Lead Liaison, prides themselves on the level of responsiveness and guidance they provide to their users. As a part of their growing Resources Library, they recently released a content-rich white paper titled How to Run a Webinar. This publication thoroughly defines what it takes to make each webinar a success, from defining the webinar guest list and registration process utilizing add-to-calendar features, to sending post-webinar communication to participants.
Imagine being able to manage the webinar process from the moment you send the invitation, through follow-ups and reminder emails, to hosting and then thanking participants, while capturing and calculating important data (such as Lead Score) all within the same application. It's possible with Lead Liaison's integration with GoToWebinar.
About Lead Liaison
Lead Liaison provides cloud-based sales and marketing automation solutions that helps businesses accelerate revenue by attracting, converting, closing and retaining more prospects. Filling a void in the small pool of marketing automation providers that focus on marketing-centric functionality, Lead Liaison gives equal focus to sales providing sophisticated visitor tracking and additional website engagement tools to boost sales effectiveness. Lead Liaison blends ease-of-use, a flexible business model, deep external integration, marketing across social, web, mobile, email and offline channels and powerful functionality, all specifically tailored for mid-sized businesses, into a single platform, called Revenue Generation Software®. Lead Liaison is headquartered in Allen, Texas, near Dallas. For more information, visit http://www.leadliaison.com or call 1-800-89-LEADS (895-3237).