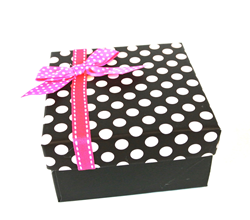 An array of aromatherapy gifts are available at Sublime Naturals at all price ranges. Now through Monday November 28th only, buy any essential oil and get any other for 60% off.
St. Petersburg, FL (PRWEB) November 25, 2016
New this week and for the holidays while quantities last, a cute gift box full of aromatherapy items is available at Sublime Naturals in addition to several other gift ideas.
The Aromatherapy gift box includes Zen Bliss, Lemon and Peppermint essential oils; a diffusing necklace with 3 pads; a Lavender roll on, Lavender body wipes and a quality inhaler for travel or on the go. The retail value is $89, but Sublime Naturals offers a discount now and through the holidays.
The special Zen Blend kit is another gift idea. Four topical blends that help with sleep, stress, focus and immune system strength are offered together in a gift bag.
For those who would like to strengthen and support the immune system, Sublime Naturals offers a new duo, the Zen Air Immune Boost Diffuser Blend along with the Zen topical blend.
A gift that would continue giving throughout the year? The one-a-month club for only $10.99 per month. A different essential oil or blend is sent on the 2nd of each month, with a profile and How to Use guide by email. Subscribe at Sublime Naturals.
Now through November 28th, shoppers can choose any essential oil at Sublime Naturals and get the second for 60% off. The store also offers diffusers and carrier oils.
The founder of Sublime Naturals, Kathy Heshelow, published a book earlier this year called "Essential Oils Have Super Powers", another gift idea. It is found on the Sublime Naturals store and on Amazon in both book and Kindle format.
"All of our essential oils are therapeutic-grade," says Heshelow, "Essential oils are a great way to improve wellness, solve problems like stress, trouble sleeping, helping to heal infections or ward off colds and flu - naturally. It's a great time to introduce them into your life or to others through gifting."
Sublime Naturals offers free standard shipping, 100% customer satisfaction or guaranteed returns, and quality products. Many products are also found on Amazon.