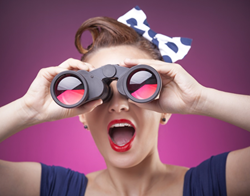 Now and in the future, technology will increasingly power our individual and collective fashion experience.
Hoboken, New Jersey (PRWEB) November 18, 2016
­eMazzanti Technologies, a NYC area retail IT consultant and managed services provider (MSP), presents a sampling of future fashion IT foresight from industry insiders in a new article on the company's website, http://www.emazzanti.net. The forward-looking article describes a half-dozen hoped-for technology innovations in retail fashion and how they might benefit firms in the industry.
eMazzanti asked business leaders who are closely associated with fashion industry technology what innovations they would like to see. Their intriguing responses are included in the article. They range from 3D-printed jewelry from scans of animal skulls, to more virtual try-on options, to powerful business intelligence that would transform the shopping experience.
"Everyone thinks about fashion and where it's going," stated Jennifer Mazzanti, President eMazzanti Technologies. "Now and in the future, technology will increasingly power our individual and collective fashion experience."
Below are excerpts from the article "Smart, Elegant and Innovative: The Future of Fashion IT."
"'We are hoping for more powerful web servers and online design capability that will allow for 3D jewelry models that update quickly and still look realistic. This provides a customization process that is an amazing, immersive experience for customers.' Dee Fisher, VimanasTM Jewelry"
"'With clients from all over the world, internet surfing on phones with different languages and different alphabets can be tricky. I think the future is in apps that can be used to buy fashion from all over the world without having to look something up online.' Melanie Payge, Image Consultant''
"'Imagine that a woman looking for boots online later sees them on display as she passes by a store, because the aggregated search, location, and user behavior data triggered a notification prompting a salesperson to place them there.' Ben Tai, CEO of DrivenBI"
"Italian designer Donatella Versace said once that, 'fashion is about dreaming and making other people dream.' For forward-thinking fashion retailers, technology powers those dreams, reimagining the design process and connecting businesses with consumers in exciting ways," the article concludes.
Related resource information:
Fashion Retail VR Apps that Sizzle
6 Awesome Medical and Retail VR/AR Applications
About eMazzanti Technologies
eMazzanti's team of trained, certified IT experts rapidly deliver cloud and mobile solutions, multi-site implementations, 24×7 outsourced network management, remote monitoring and support to increase productivity, data security and revenue growth for clients ranging from professional services firms to high-end global retailers.
eMazzanti has made the Inc. 5000 list seven years running, is a 2015, 2013 and 2012 Microsoft Partner of the Year, a 5X WatchGuard Partner of the Year and one of the TOP 200 U.S. Microsoft Partners. Contact: 1-866-362-9926, info(at)emazzanti(dot)net or http://www.emazzanti.net Twitter: @emazzanti Facebook: Facebook.com/emazzantitechnologies.