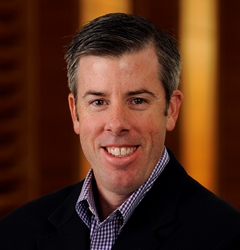 Maumee, OH (PRWEB) November 21, 2016
Miller Diversified has deepened its executive management team with the addition of Jay Morgan who has joined the Company as its Chief Financial Officer.
Mr. Morgan has over 20 years of experience in commercial real estate investing and capital markets. As CFO, he will have responsibility for overseeing Miller Diversified's financial operations, including accounting, financial and tax reporting, treasury, portfolio valuation and analytics, and financial planning. As a key member of the executive team, Mr. Morgan will be instrumental in helping to drive the long-term strategic plan of Miller Diversified.
"Jay brings tremendous experience and thoughtful leadership to our executive team," commented Kurt Miller, Miller Diversified's president and chief executive officer. "He not only brings strong, highly relevant business experience and financial acumen to our Company, but he arrives at a time when we are looking to drive growth by expanding into new markets and businesses. We are extremely fortunate that Jay has decided to join our team."
Prior to joining Miller Diversified, Jay was a Senior Vice President at Welltower Inc., a real estate investment trust (REIT) owning more than 1,400 properties in major, high-growth markets in the United States, Canada and the United Kingdom. Over the course of a combined 15-year career at Welltower, he worked in a variety of capacities including investments, capital markets/finance and operations. Jay re-joined Welltower as Vice President of Acute Care Investments in 2006, after serving as an investment analyst for the company from 1996 to 2000. Prior to rejoining Welltower, Jay served as an Associate and Vice President in the real estate investment banking group at Lehman Brothers. He received his undergraduate degree in finance from the University of Colorado and an MBA from the University of North Carolina's Kenan-Flagler Business School.
About Miller Diversified
Miller Diversified, with its headquarters in Maumee, OH, is an integrated real estate company providing superior commercial, industrial and residential development, construction and brokerage services. For more information regarding Miller Diversified, visit http://www.millerdiversified.com.