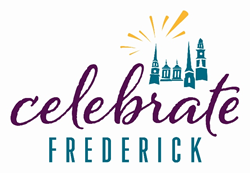 Frederick, Maryland (PRWEB) November 21, 2016
Celebrate Frederick, Inc. is excited to announce the 31st Annual Candlelight House Tour on Saturday, December 3 from 5 to 9 PM and Sunday, December 4 from Noon to 4 PM. This year's self-guided tour will feature the following eight homes in historic Downtown Frederick, built between the late 1700's and the mid 1900's, featuring distinct architectural style and design decorated to inspire your holiday senses.
Home of Lauren Kremers – Family, friends and fond memories form the heart of this 1844 row house. The owner, who moved here in 2009, has merged much-loved furnishings and accessories with comfortable seating, artwork of personal significance and warm tones to create a welcoming ambiance.
Home of Fred and Jane Branski – This charming row house has architectural details dating back to 1865, with a hint of 21st century style. The parlor reflects an old English heritage, while the kitchen has a modern yet cozy look with its stainless steel appliances and warm yellow walls. Previous owners extended the house to form a space that the Branskis use as sitting room. Windows and a French door open to the garden, which offers an established landscape and the borrowed beauty of neighbors' trees.
Home of Will and Cathie Duncan – Given its location within the city, it's hard to believe this property was once part of a farm. In 1921, the lot was carved out of the Neidig farm to create a new subdivision called Maple Park. The house –which possesses elements of American Foursquare and Craftsman architecture—was built in 1924. The home remained largely unimproved until six decades later, when the Duncans bought it and began bringing it into the 20th century.
Home of Dreda and Bernie Kelley - This 1818 Federal home features Flemish bond brickwork and original interior decorative woodwork and paneling. The gracious foyer, with its elegant three story staircase, offers entrances to the living room, dining room and kitchen. The dining room is home to a brass and crystal chandelier from the 1920's French era, and the patio and garden were featured in this year's Beyond the Garden Gate tour.
Home of Greg Campbell and Thom Francis - The front of this house was expanded in 1855 from a more modest structure. The Italianate-style, three-bay façade boasts wide cornices, decorative brackets and arched windows. The European gas lantern is the inspiration for the home's moniker, "Gaslight House", while twelve-foot ceilings, an impressive staircase and substantial moldings continue the sense of importance inside.
Home of Michael Smith and Brian Ward – Visitors who expect this new-construction, Federal-style home will have a traditional interior are in for a surprise. At the urging of interior designer Steven Corbeile, the owners have opted for a modern décor that mixes glamorous textiles and sumptuous hues. Royal blue walls, a marble coffee table and leather wingback chairs are just some of the beautiful details found in this home.
Home of Kendell and Brek Prior- This 1930 Dutch Colonial-style home has a fresh lease on life thanks to its young owners, who moved in during the summer of 2014. The home is ready for entertaining guests thanks to its cozy library and 12-foot reclaimed wood trestle table found in the dining room. Industrial lighting and midcentury- style Wishbone chairs help to complete the mood.
Home of Mary "Sam" and John Reeves – This 1952 rancher is decorated with more than a hundred crystals from old chandeliers, glittering white lights and greenery, including tiny trees of unknown species that volunteer in their backyard. Their eclectic style can be seen from the Asian influence in the living room, as well as a Venetian styled dining room.
Tickets for the tour are $25 in advance or $30 the days of the tour. Tickets may be purchased for $25 through Friday, December 2 online at CelebrateFrederick.com or at the following Downtown Frederick retail locations: Fabulous Finds, 24 E. Patrick Street, Tiara Day, 153 N. Market Street, Frederick Basket Company, 12 N. East Street or the Frederick Visitors Center, 151 S. East Street. For those tour goers who frequent our Beyond the Garden Gates Tour in the spring, be sure to take advantage of the opportunity to save over 10% by purchasing a Home and Garden Ticket Package for $40. Package sales are available exclusively online at CelebrateFrederick.com.
Day of tour ticket purchases can be made at the Hospitality Center located at the Talley Recreation Center, 121 N. Bentz Street on Saturday, December 3 from 4 to 9 PM and Sunday, December 4 from 11 AM to 3:30 PM. All tour guests are invited to take advantage of the Hospitality Center where light refreshments will be available.
The Candlelight House Tour proceeds help to fund a variety of Celebrate Frederick's free public events help throughout the year, including the Frederick's 4th Celebration, the Sunday night Summer Concert Series, the Thursday morning Summerfest Family Theatre, In The Street, and other Holidays events. In addition to helping fund these events, a portion of the proceeds also benefits beautification and community projects in Downtown Frederick. Over the 30 years of this tour, more than $100,000 has been donated to beautify the Frederick community. In 2016, a portion of the tour proceeds will benefit the Culler Lake Project, Garden Club of Frederick, Green-walled Garden Club and the Men's Garden Club of Frederick.
The Candlelight House Tour and Holidays in Historic Frederick event series would not be possible without the hard work of the volunteers of the Holidays in Historic Frederick Committee, and the following community-minded businesses: Spires Sponsor – Nymeo; Carillon Sponsors – 106.9 The Eagle, BGE Home, Key 103, Sandy Spring Bank and Weis Markets; Bandshell Sponsors – Frederick Magazine, Mid-Maryland Oral and Maxillofacial Surgery, Roy Rogers, The Frederick News-Post, The Plamondon Companies and WHAG. Event Sponsors – The City of Frederick, Frederick County Bank and Friends Meeting School.
For more information about the tour, or any of the Celebrate Frederick holiday events, please call The City of Frederick Office of Special Events at 301-600-2841 or visit our website at CelebrateFrederick.com.